Announcements
The Big 50km: Dubai Kids Will Run An Ultramarathon Relay To Support People Of Determination This National Day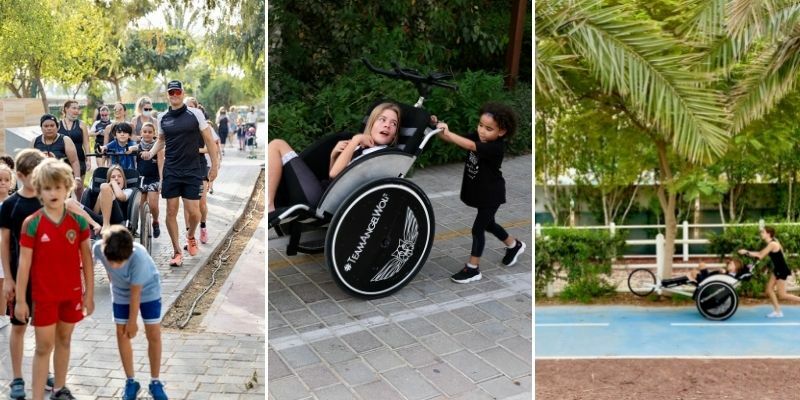 To celebrate 50 amazing years, Team Angel Wolf is gearing up for a 50km challenge to spread the message of inclusion. The family who works day-in, day-out to promote the inclusion of people of determination in sport are intending for the community to take part in this all-ability friendly run, running a 50km relay to mark 50 years.
Lead by the kids (The Wolf Pack cubs!), runners will run relay loops to complete the 50km run; the Cubs
will run/jog/walk, pushing Rio in his running chair, distances of 500m/1.25km loop), until Rio completes 50 kms.
Get involved! The race kicks off on December 2 at 6am at The Sustainable City Plaza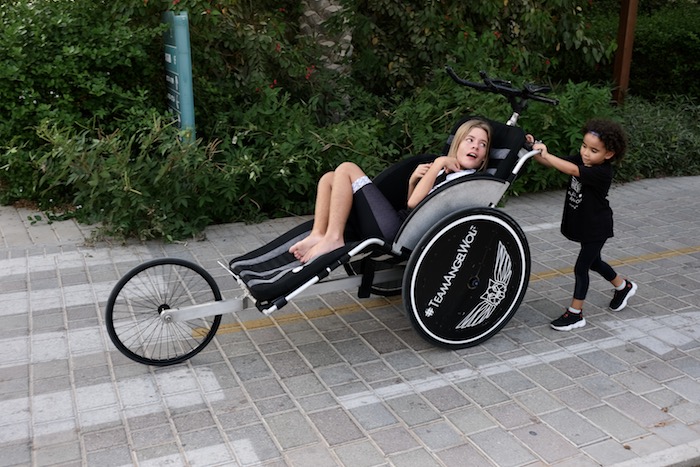 60 children are participating to pull off the patriotic challenge

The groups include kids from 4 – 18 of all abilities, including 11 children of determination.
Rio will be riding in the running chair and the other 10 children who are People Of Determination will be running/walking pushing Rio in their relay (with a mix of 150m, 500m & 1.5kms relay loops), exactly like the other children participating.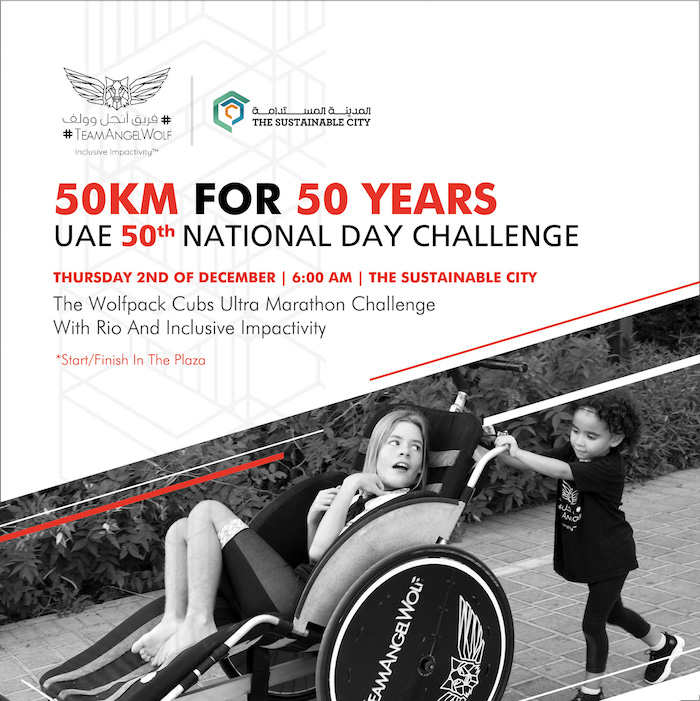 Don't forget, this is an event for everyone!

All levels are welcome to run alongside Rio and run/push at any point in the challenge, it's a 6am start, and the family will keep going until they finish (expected to be at approximately 2.15) so come one, come all and get involved!
The Crown Prince is a big supporter of Team Angel Wolf, he joined the group at the beginning of Dubai Run this weekend
View this post on Instagram
Read next: UAE Special Olympics Star Athlete's Dreams Come True Meeting Usain Bolt In Dubai