Latest
The Dubai Civil Defence Successfully Put Out A Fire With The Help Of A "Flyboard"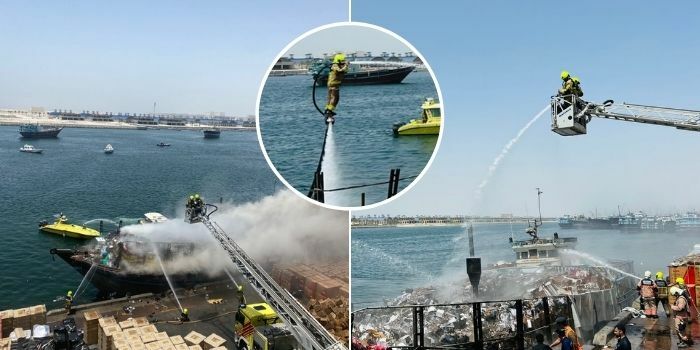 A fire broke out on a dhow boat at Dubai's Hamriyah Port earlier today. The fire reportedly started at noon and the Dubai Civil Defence reached the scene in under 7 minutes! The fire was extinguished at 12:24pm.
The crew successfully evacuated and no injuries were reported. Senior officials explained that the black smoke billowing from the boat was due to the burning of inflammable materials stocked inside it.
The most interesting thing about the mission was how the Civil Defense put out the fire on the dhow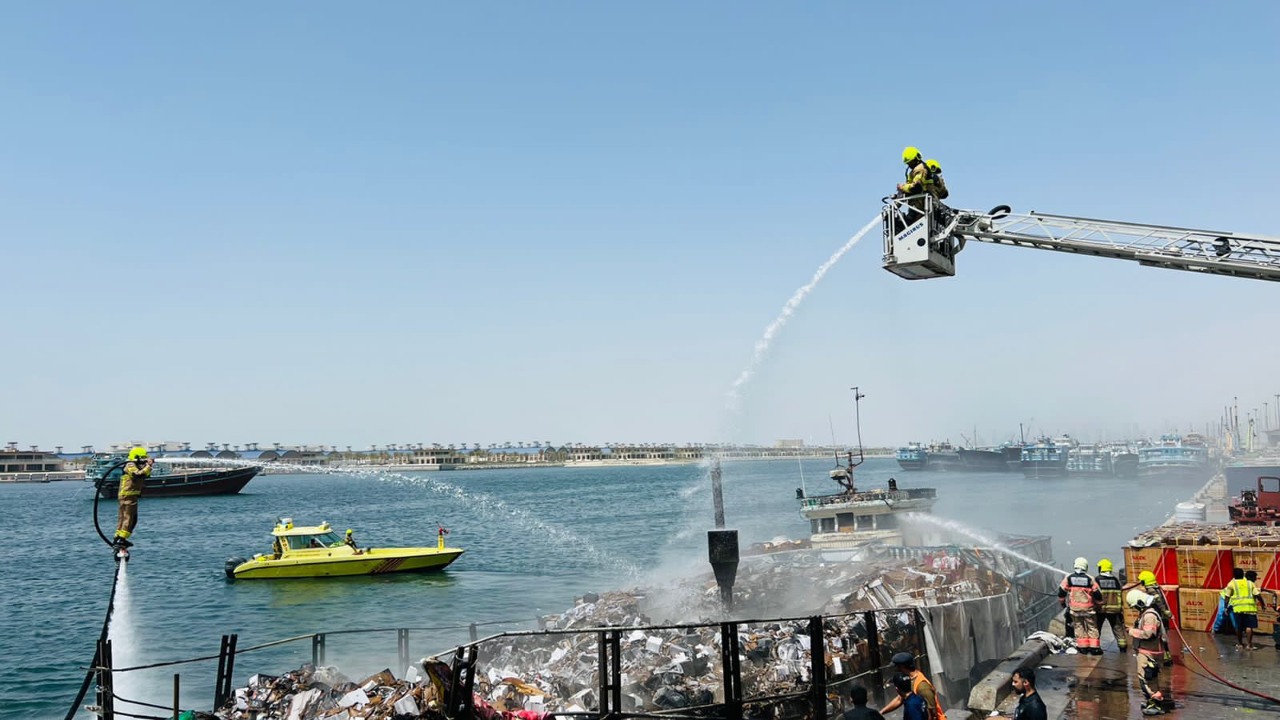 The Dubai Civil Defence used a "flyboard" to combat the fire on the dhow
The flyboards are also known as Dolphin. They use it to fight blazes that erupt around beaches and bodies of water. Images showed that members of the team used those jetpacks to airlift off of the water and successfully put out the fire.