Latest
The Dubai Mall Has A Very Cool New ROOFTOP Race Track!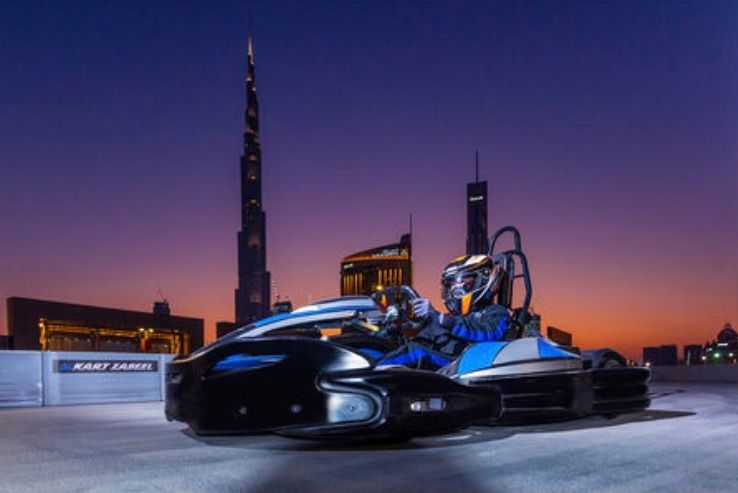 Get suited and booted like a pro racer and head to this very cool race track located on the ROOF of The Dubai Mall Zabeel!
Just one more EPIC activity to tick off your Dubai Mall bucketlist, Ekart is a racing experience that lets you track your race times, go up against your friends.
This is a whole other level of fun at The Dubai Mall Zabeel
The Dubai Mall Zabeel E-kart Rooftop track has just opened, it's the UAE's FIRST high-end electric karting experience and it's open for business!
Track your lap times and race against mates at the professional track with epic Burj Khalifa views!
Families and children 14 and above, you can try this state-of-the-art track, hit top speeds and even learn to improve your speed by racing against the clock and your friends!
Managed by certified safety instructors, rest assured your safety is always a top priority, and it's also eco friendly with no emissions on-site making the whole experience even better!
Gather your crew! It's max 6 racers and every lap gets recorded so you can keep track and share your best times online.
The important bits
The Dubai Mall Ekart Zabeel is located at The Dubai Mall Zabeel Level 9
All drivers need to be at least 140cm tall, at least 14 years of age and able to safely operate the karts. Racers under the age of 14 but meeting the height requirement must have a parent or guardian to sign the liability form.