Feature
6 Stunning Images Of The World's Largest Fountain At The Pointe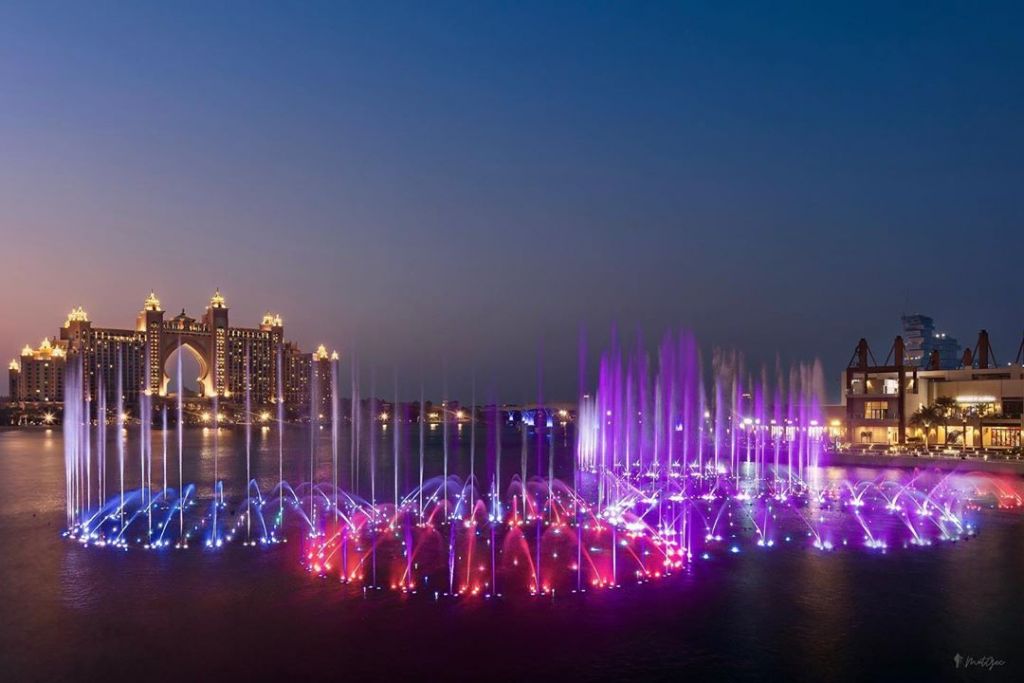 The Pointe is about to become a bucket list MUST for everyone in Dubai as the stunning World's Largest Fountain is about to be unveiled.
The brand new fountain is located at The Pointe, Palm Jumeirah; a restaurant district that overlooks Atlantis, The Palm. The area features a mix of restaurants from casual to fine-dining, including popular local coffee spot % Arabica, pet-friendly Chicago Meatpackers, fine-dining options like Japanese resto Kyo and also a new Aussie restaurant from the people who brought us Bystro, Grove Rd.
It's a fab spot to catch the famously good Dubai sunset, the dog-friendly beach is hugely paw-pular with pet parents and now, with the addition of the World's Largest Fountain, from October 22, expect The Pointe to be buzzing every single night!
The world's largest fountain is currently in its testing phase, and here are some incredible preview pics of what's to come
Local photographer TG from Dubai posted this stunning image…
Did Atlantis just become MORE magical?!
https://www.instagram.com/p/CGFsDHWBGcE/
Phe.Nom.En.Allllll
What a beaut! Expect a mix of LED lights and sounds combined to make this one of the most memorable fountain shows on earth
Out of nowhere, Dubai brings you a brand new 'must-visit' spot for when you've got visitors in town!
'The Palm Fountain' will boast 20 shows that go on from 7pm until midnight and will showcase five performances at a gap of 30 minutes every day.
Each show will last three minutes as the fountain will groove along with the tunes of a mix of popular songs.
Last one… Stunning!
Plan your visit: Make a stop at one of Dubai's most popular dog-friendly beaches first
Tickets for opening night are sold out, but you can still book in with restaurants at The Pointe to catch the show
The Lovin Daily: Expect More Rain To Come As The UAE Launches Major 'Rain Enhancement' Project