Community
The UAE Has Officially Beat Europe In The #1 Rank Of The Best Place To Be During The Pandemic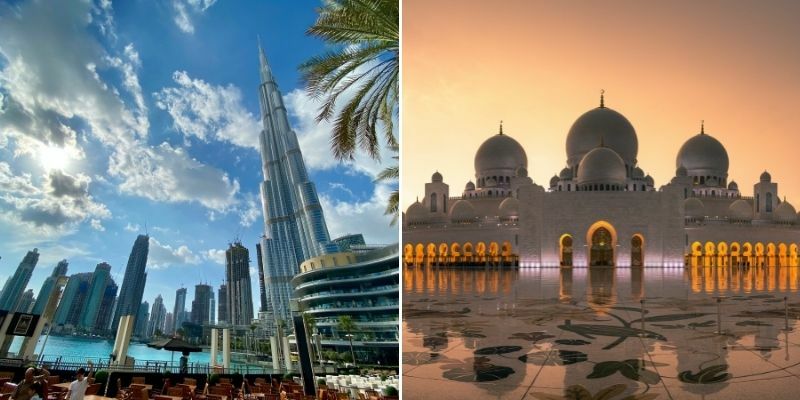 The UAE Has Officially Beat Europe In The #1 Rank Of The Best PlaceTo Be During The Pandemic
Bloomberg took notice of this in a recent ranking that made the UAE rise at the top of its list. The list being, 'the best place to be during the pandemic,' according to WAM.
And rightfully so!
If you were fortunate enough to have lived in the United Arab Emirates throughout the pandemic, then you've seen for yourself just how organised, serious and safe everything had been since the beginning of the COVID-19 outbreak.
Image Credits:
Photo by David Rodrigo on Unsplash, Photo by Daniel Olah on Unsplash and Photo by Wael Hneini
View this post on Instagram
Bloomberg put the UAE as the 'best place to be' in its Covid Resilience Ranking
The UAE has taken the #1 spot of Bloomberg's COVID Resilience Ranking, unseating European nations that were leading the ranking in recent months.
The article went on to add how the country has also been "one of the most-consistent performers" since it made it onto the ranking a year back, detailing the daily cases that have managed to remain below a hundred a day since mid- October, the rarity of deaths and the vaccination rates reaching over 200 doses per 100 people.
View this post on Instagram
The 'COVID Resilience Ranking' is a monthly snapshot of where the virus is being handled the most effectively with the least social and economic upheaval
So it it constantly updated via the Bloomberg platforms.
READ MORE: A UAE Airline Is Offering 50% Off Flights In A 50-Hour Sale For National Day
You heard that RIGHT.
If you had travel plans back home and was worried about hefty flight prices, fear not, since Etihad Airways is offering up to 50% off flights – in commemoration of the UAE's 50th National Day.
Oh, how beautiful it is to live in the UAE, where national holidays aren't just a day to celebrate but to enjoy SO many offers and discounts.
Etihad's sale is offering up to 50% off flight tickets but for a limited time of 50 hours only
So the name of the game here is… speed!
Read the rest here.