Community
A UAE Airline Is Offering 50% Off Flights In A 50-Hour Sale For National Day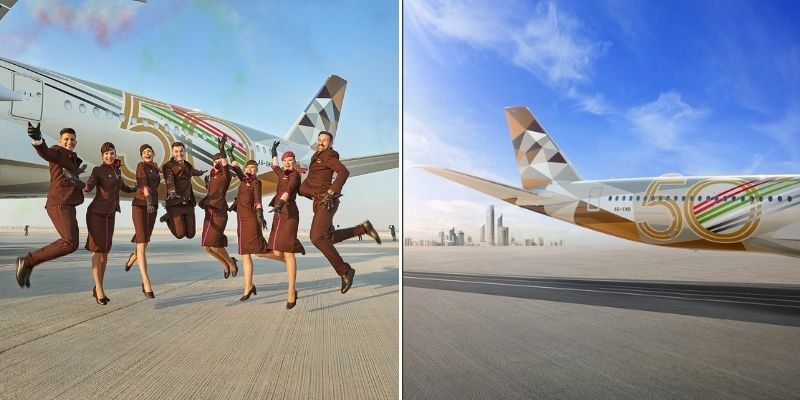 A UAE Airline Is Offering 50% Off Flights In A 50-Hour Sale For National Day
You heard that RIGHT.
If you had travel plans back home and was worried about hefty flight prices, fear not, since Etihad Airways is offering up to 50% off flights – in commemoration of the UAE's 50th National Day.
Oh, how beautiful it is to live in the UAE, where national holidays aren't just a day to celebrate but to enjoy SO many offers and discounts.
View this post on Instagram
Etihad's sale is offering up to 50% off flight tickets but for a limited time of 50 hours only
So the name of the game here is… speed!
The sale has already begun on November 29 (Monday) – so you have until midnight on Wednesday, December 1
WooooooOt!
Hurry, hurry travelers – this may be the biggest sale every. Especially if you plan on traveling towards the month of June, the tickets booked now until Wednesday will be valid for travel until June 14, 2022.
You can even book now and change your flights later, without additional costs.
There are select destinations to choose from London, Barcelona, Rome, Singapore, and Doha.
These flights start as low as AED695 for Economy and AED2,495 in Business
View this post on Instagram
Get this, if you happen to be flying during National Day, you'll be treated to some delis Emirati food on board
Now that's what one would want to hear. Even the kiddos can enjoy an exclusive dessert designed by the youngest Emirati chef, Aysha Al Obeidli, called the chabab pancakes that will be inspired by the UAE's flag.
Fun!
Freebies for travelers will also include a limited-edition notebook designed by an Emirati artist, Maitha Demithan.
View this post on Instagram
*Books a flight immediately*