Community
This Dubai Community Is Flagging The Lack Of Seating For Security Guards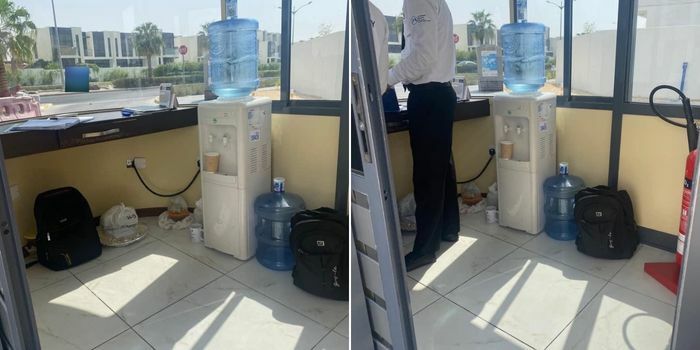 UPDATE: Since sharing this article, chairs have been returned for the security team and the issue has been solved.
The residents of a certain gated community in Dubai noticed that the security cabins at the entrances and exits, no longer had chairs
The shifts for security guards can go from a few hours to 10 or even 12. Imagine being forced to stand for that long.
The image below is a screenshot from a Facebook group but the sender would like to be anonymous.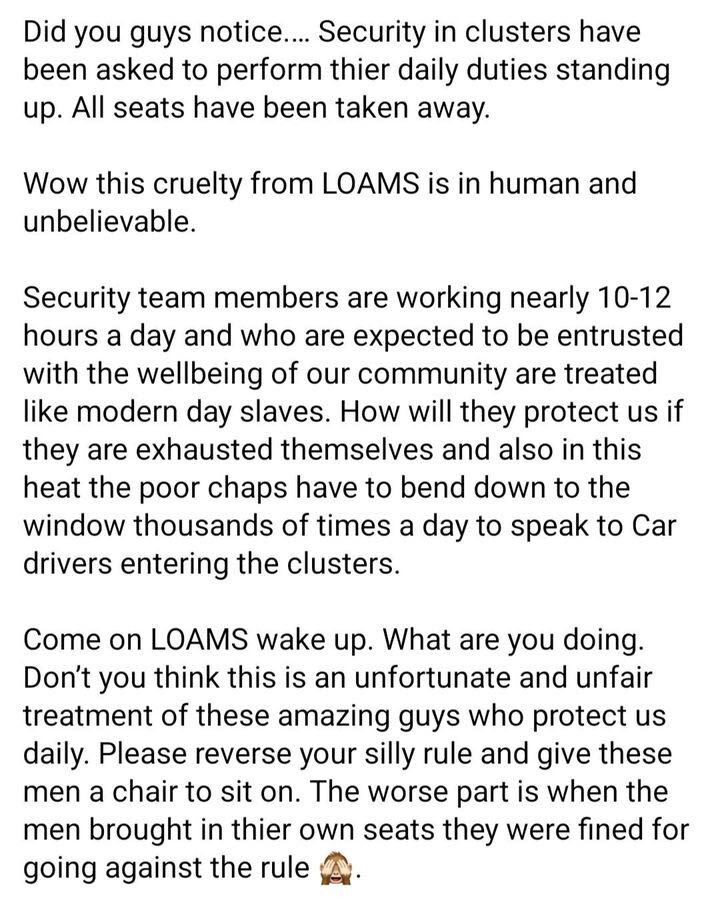 Many of these residents had sent messages to Lovin Dubai to raise awareness on the matter
They even emailed the community management as well as the community's developer but are yet to receive a reply.
A resident of the community (who wishes to remain anonymous) stated that other residents offered the security chairs. She said they were worried they would get in trouble and politely declined.
Another resident stated that if the security guards were to bring their own chairs, they would be fined and given a warning letter.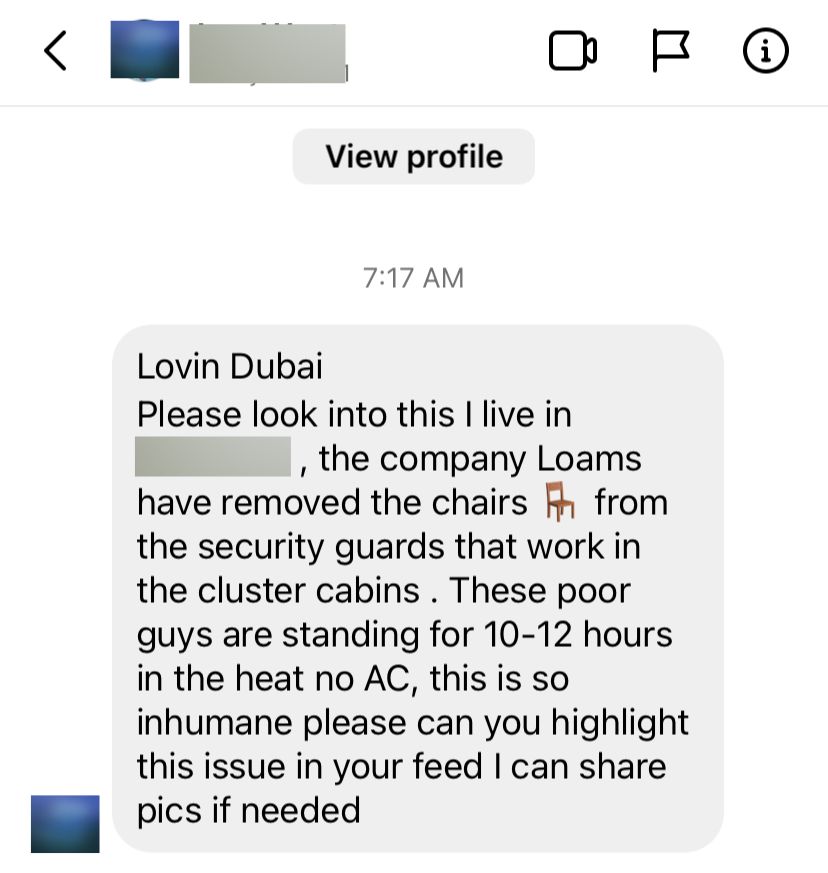 Lovin Dubai reached out for a statement and the management company responded
Good Afternoon. Thank you for your message and we appreciate your concern for our security guards in the community.

Please rest assured that the Management cares for the well-being of all the staff within the community including the guards. All security cabins have air-conditioning, water dispensers, suitable chairs and all requirements of operations are performed as per SIRA regulations. Relievers are also available for the guards to take breaks as and when needed.
The developer also sent Lovin Dubai the same statement