Dubai
This Uber-Futuristic Design Of A Downtown Circle Is Going Viral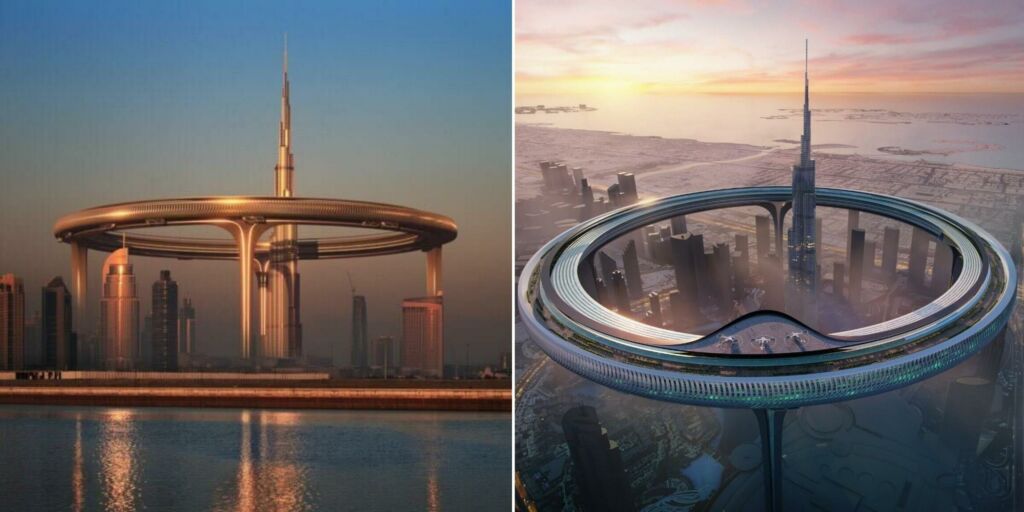 …and for good reason too! The suggested architecture marvel is a literal crown on the skyline of Dubai and has been named the The Downtown Circle
An architectural office in Dubai called Znera Space recently released images of a futuristic rendition that is supposed to be built at the dead-centre of Downtown Dubai.
As the name suggests, the structure is a 550 metre tall ring designed by the co-founders of the company Najmus Chowdry and Nils Remess.
According to The National, the artists thought of this design during the pandemic. They were inspired by smart-urban planning which also extends outwards to social boundaries and environmental factors.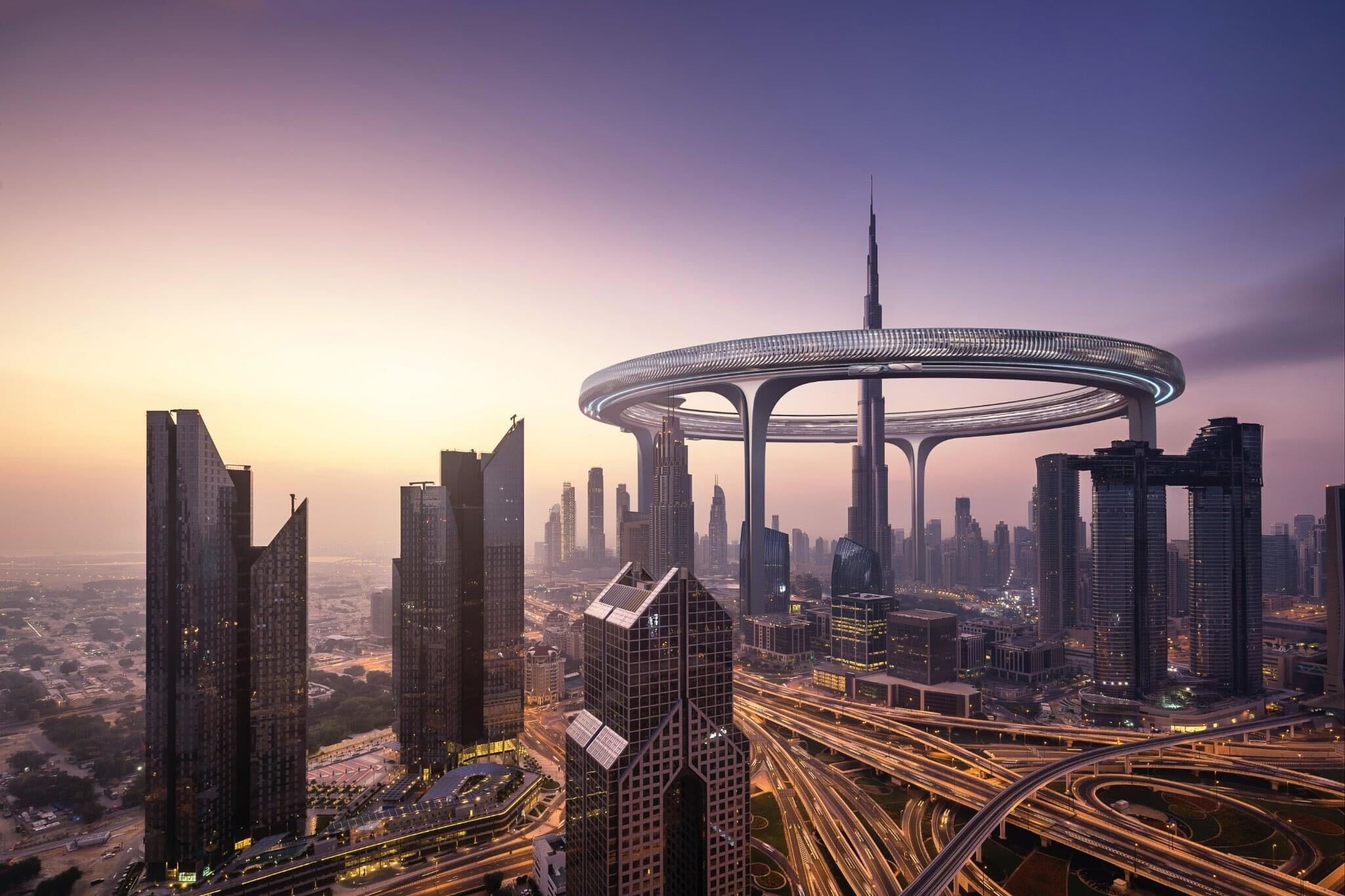 The conceptual 'Downtown Circle' is meant to Comprise Many Small Units, Including Residential, Commercial, Public And Cultural Spaces
Znera Spaces aims to "work around the globe creating places that offer special spatial experiences".