Latest
Congratulations UAE Team Emirates! Slovenian Rider Steam Rolls Surprise Tour De France Victory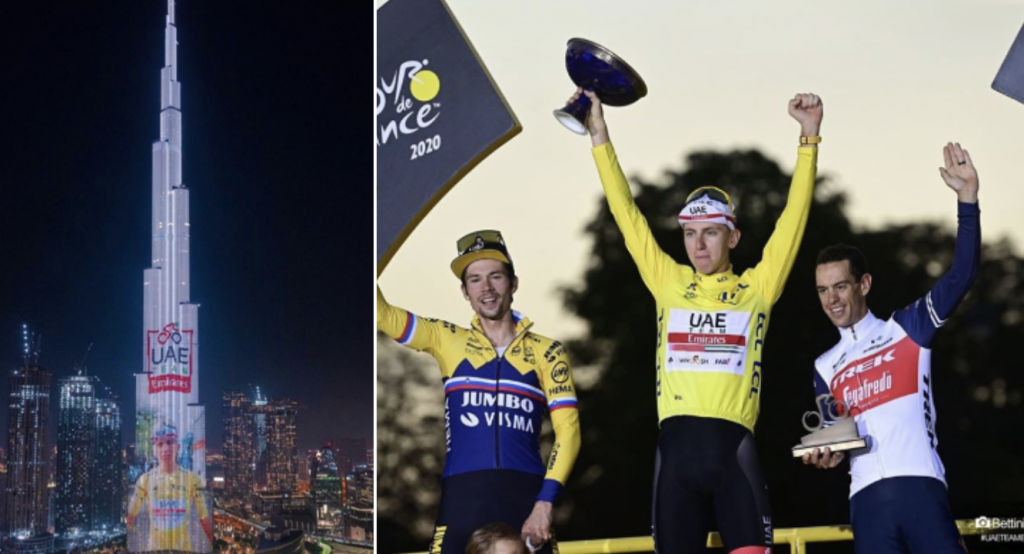 A 21-year-old rider from Slovenia won the Tour De France racing for UAE Team Emirates!
In a surprise victory, Slovenia's Tadej Pogacar became the second-youngest rider EVER to win the historic race. He took his number one podium position on Sunday proudly waving the Slovenian flag and donning the yellow jersey emblazoned with the UAE flag and Emirates logo.
The win ends a winning streak for British team Ineos, and provides the UAE team with its first ever tour win. A visual of Pogacar in the iconic Tour de France yellow jersey was proudly displayed on the Burj Khalifa last night to celebrate the HUGE win!
A win that will go down in history: The Tour was postponed due to COVID regulations and was won by one of the youngest riders ever on his tour debut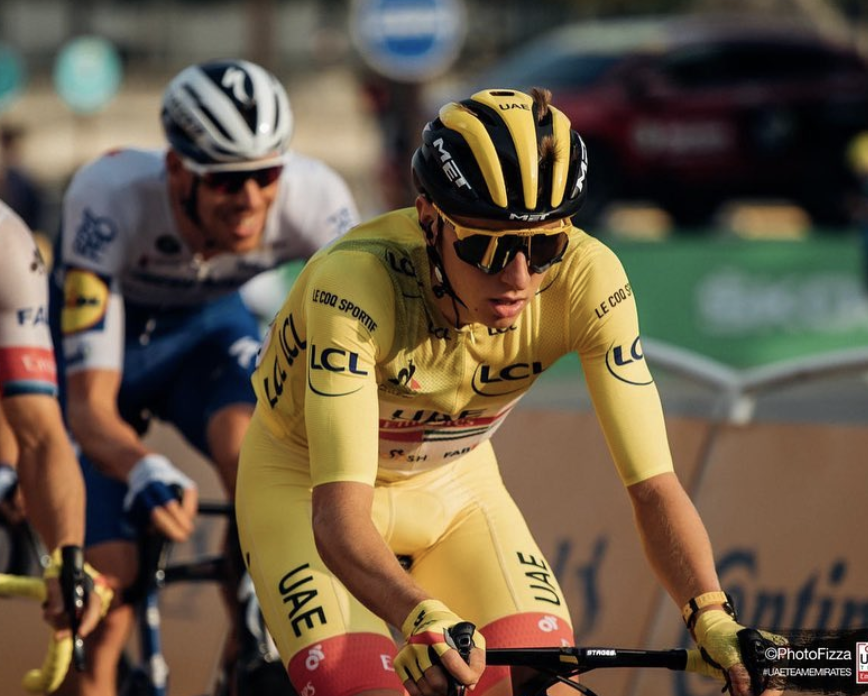 A race to remember:
Pogacar claimed gold on his tour debut when the time trail went in his favour over closest competitor Primoz Roglic
Originally an Italian based team, the UAE began its partnership in 2017 when UAE Team Emirates was formed. Both Emirates and First Abu Dhabi bank have logos on the team jersey which was proudly displayed on the yellow jersey on the Champs Elysee on Saturday. Dubai Sports Council is praising the big win.
We congratulate the leadership and people on the occasion of #UAE Team Emirates' sensational triumph at the 107th edition of #TourDeFrance, one of the most prestigious global cycling race.
This win is the latest addition to UAE's ever-growing list of achievements on the global stage. – Dubai Sports Council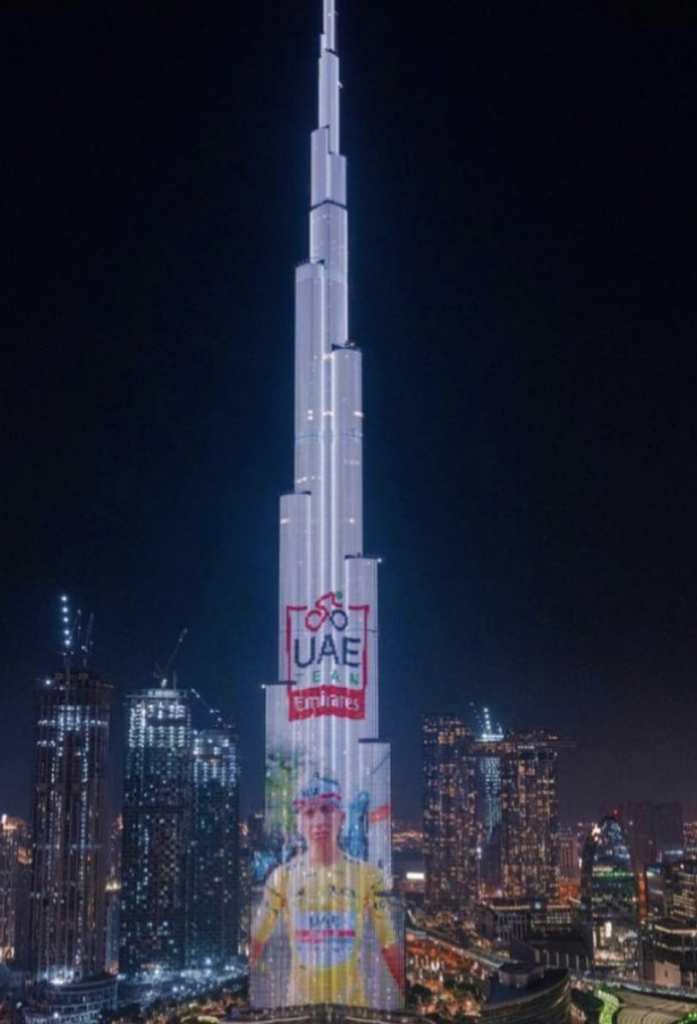 The Tour is often described as "the world's most prestigious and most difficult bicycle race"
The 2020 Tour de France was the 107th edition of the Tour de France, one of cycling's three Grand Tours. The race is mainly held in France but passes through nearby countries, 21 day-long stages spread over 23 stages.
An incredibly proud day for the Emirates and Slovenia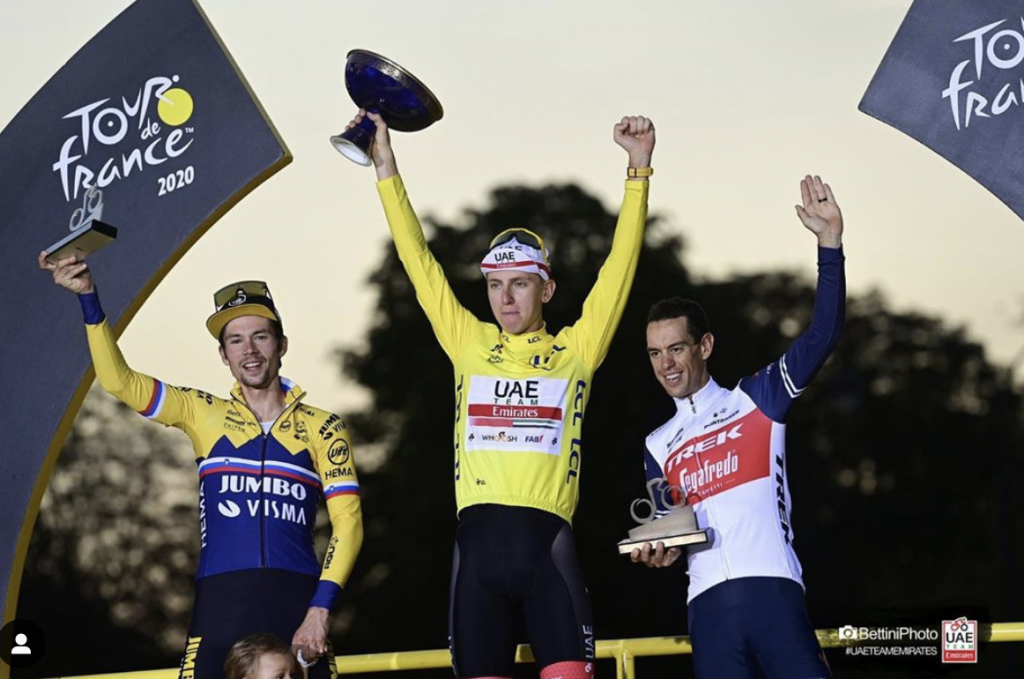 The riders shared a big thank you for the messages of support throughout the tour