Latest
The UAE & Ukrainian Presidents Discuss The Ukrainian Crisis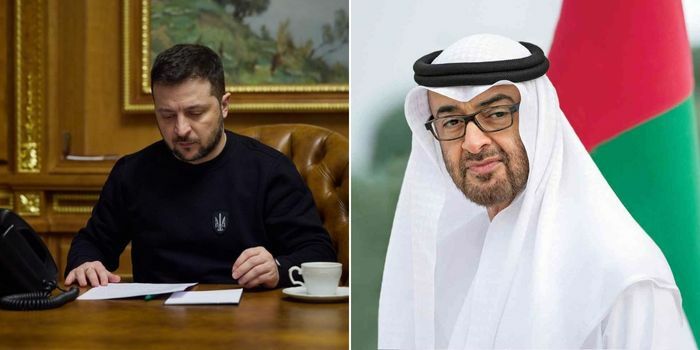 His Highness Sheikh Mohamed bin Zayed Al Nahyan received a call from Volodymyr Zelenskyy, President of the Republic of Ukraine, to discuss the relationship between the countries, developing the relationship and developments in the Ukrainian crisis.
HH highlighted the importance of communication in an effort to find a peaceful solution, following the humanitarian and economic fallout which has impacted the entire world, according to Wam.ae. The UAE President also referred to the UAE's continuous humanitarian efforts which aim to provide aid to people around the world, while stressing the importance of finding a solution to put an end to the crisis and re-establish security, stability, and peace, according to the report.
Finally, HH offered his condolences to President Zelenskyy over the death of Ukrainian Interior Minister Denys Monastyrsky and a number of officials and civilians, who died in a helicopter crash.
The Ukrainian President thanked Sheikh Mohamed bin Zayed for the humanitarian support that the UAE continues to provide and for his active role in promoting peace