Dubai
WATCH: A Viral Video Of A Little Boy Helping A Duck Cross The Road Is Too Cute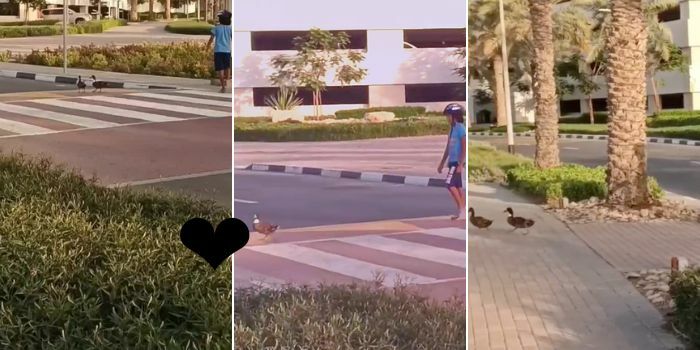 Spotted in
Silicon Oasis
, Dubai is this adorable little boy guiding ducks to cross the road safely, as you do.
We've seen many videos in the city, some surprising, some just peculiar and others – too cute, just like this one, sent across by one of our Lovin followers.
One step, two step, three steps – done!
Video via @samina.kabeer
Now that we're here, let's check out all the other videos that have gone viral in Dubai
View this post on Instagram
Maria Cisco's depiction of walking in Dubai
The truth has never been truer!
View this post on Instagram
In Dubai, we work hard, we play hard
View this post on Instagram
The mini Emirates hostess
View this post on Instagram
When everyone couldn't stop obsessing over this latest addition to the Dubai Police fleet of vehicles
View this post on Instagram
Ah, it's never boring in this city
Dubai residents everyday: