Feature
Waitrose Introduced A .25 Fils Plastic Bag Charge And The Reaction's A Mixed Bag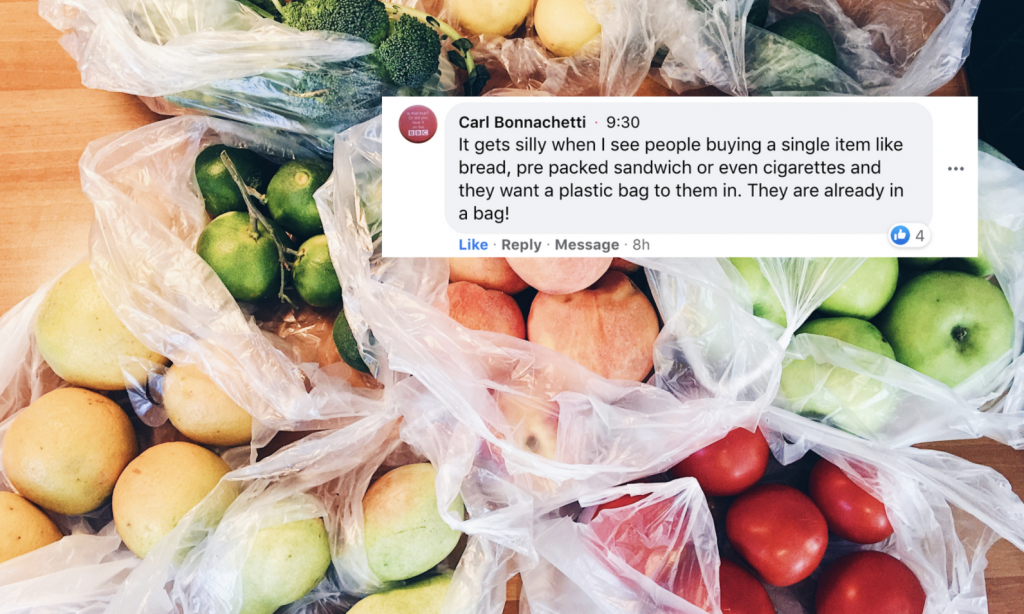 Many supermarkets worldwide have a plastic bag charge in an effort to reduce plastic consumption.
In Dubai, it's a slow-burner, and while it's not mandatory, some supermarkets do charge for plastic bags, others have a mixed strategy (where you can take a free bag, or pay for a longer life bag) and now shoppers noticed that Waitrose, a British supermarket company, has introduced a charge for plastic bags.
In Waitrose branches, you'll now spot a sign letting customers know in advance; you must pay .25 fils for a plastic bag. Alternatively, you can also choose to pay a little extra for a Bag For Life, however, a resident who spoke positively about the move and had a chat with the team in Marina Mall said the push is for residents to bring their own bags, discouraging waste.
While many support the introduction of a charge on plastic bags, not all do. Lovin received a DM today from a perturbed resident who spotted the Waitrose change. She said it makes shopping more expensive, 'not the best policy for nowadays with COVID impacting everyone negatively.'
Is charging for plastic bags a good move? We put the question on Twitter and the response was mixed
People take plastic bags needlessly
Carl Bonnachetti via Facebook commented:
"I

t gets silly when I see people buying a single item like bread, pre-packed sandwich or even cigarettes and they want a plastic bag to them in. They are already in a bag!"
The debate was topic for conversation on The Lovin Daily this AM, when one user commented that plastic bags shouldn't even be an option to purchase
Seabass Rough via Facebook:
Finally! Altho I think they shouldn't even have the option to buy a plastic bag
The debate raged on and the comments were divided
In my mind, and from what I've seen elsewhere in the world, there's always a free grocery bag option at all supermarkets. Paper or plastic. I've never seen a supermarket that forces its clients to buy its bags. It should not be the case
Via IG Dm
There are no current regulations on charging for plastic bags in Dubai
Supermarkets may choose to charge for plastic bags in an effort to reduce the amount of plastic, and therefore help the environment.
In 2019, supermarket giant Carrefour introduced an alternative to plastic bags; plastic bags are still free, but you can purchase a reusable bag for 0.50. They also have a woven plastic reusable bag for 2.5 dhs, and a canvas foldable bag for 9.5 dhs and a heavy-duty juco bag for 10 dhs. Carrefour also advises staff to educate and encourage customers to buy reusable bags. However, buying the bags is not mandatory except for Carrefour, Masdar in Abu Dhabi, where you'll find the first sustainable shop in the region.
When stores break the mould and start charging for plastic bags
Listen To The Lovin Daily: The Latest COVID Updates From Last Night's UAE Press Briefing