Latest
Waste From New Year's Eve Celebrations In Dubai Was Cleaned Up In Just 6 Hours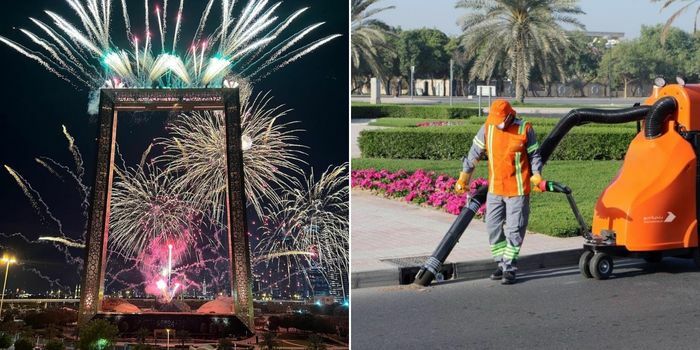 Dubai always surprises its residents, not with the world's deepest pool or tallest tower, but by how much it cares about its people. It's a city that goes above and beyond for its residents.
It's one of the safest and best places to live for expats, hands down! And while people see the fancy cars and tall buildings, they may miss things like how clean it is.
Dubai Municipality ensures that the streets are pretty much spotless. And can you imagine the level of waste that can be produced by, let's say, New Year's Eve celebrations? It's a lot!
Dubai's New Year's Eve celebrations aftermath was all cleaned up in just 6 hours
View this post on Instagram
Teams completed all the cleaning operations in a record time before 6am on January 1
Yep, it's a record! Dubai Municipality stated that before some people went to bed the morning of January 1, major cleaning operations had already been completed.
Private companies and teams from the municipality consisting of 2,241 workers, 166 supervisors, and 189 volunteers, are the ones to thank.
Honestly, they did an amazing job that no one could tell a grand celebration even took place.