Feature
Why The 'Watch Doctor' In Dubai Is The True Hidden Gem Everyone Needs To Visit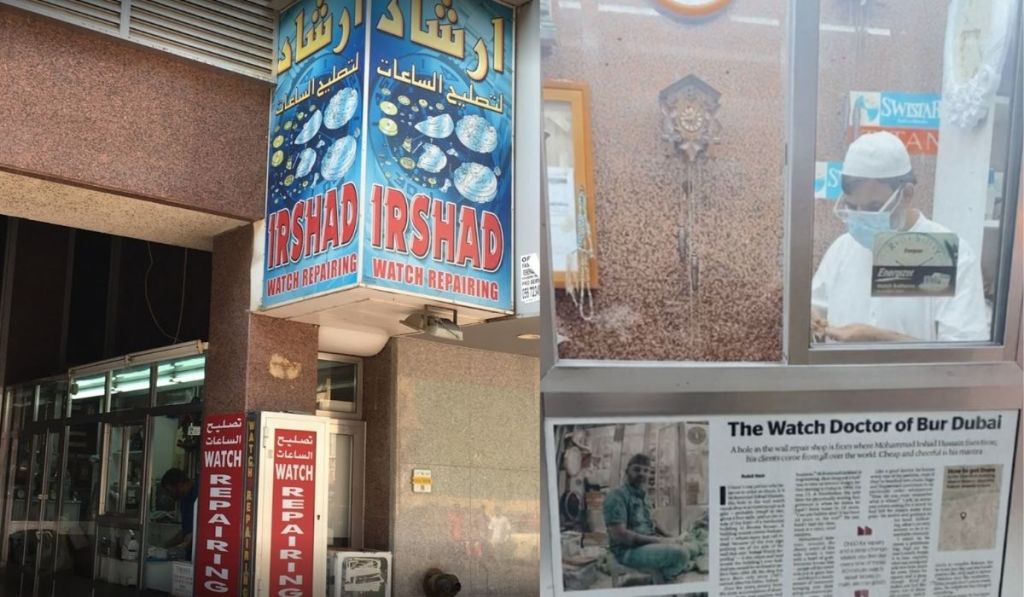 After leaving Irshad with a genuine smile on my face, an inkling had me clicking on his watch repair shop's Google reviews, leading not to a surprise but an agreement.
We've seen all the hidden gems, these cafès and their molten lava cakes, or those road trip worthy spots a little outside the city but let's bring it back to a TRUE hidden gem for all watch lovers: Mohammed Irshad Hussain.
The 'watch doctor of Bur Dubai,' as Khaleej Times once coined him perfectly describes the nature of Irshad's watch repair shop, all it takes is one look at your timepiece and it's practically fixed five minutes later.
The 'watch doctor of Bur Dubai' has been a go-to for residents since it first set up shop in 1987 
Located in a quaint, small space in a Meena Bazaar building is the home of 'Irshad Watch Repairing,' a place not just residents have called the 'hero' of watches, but travelers too.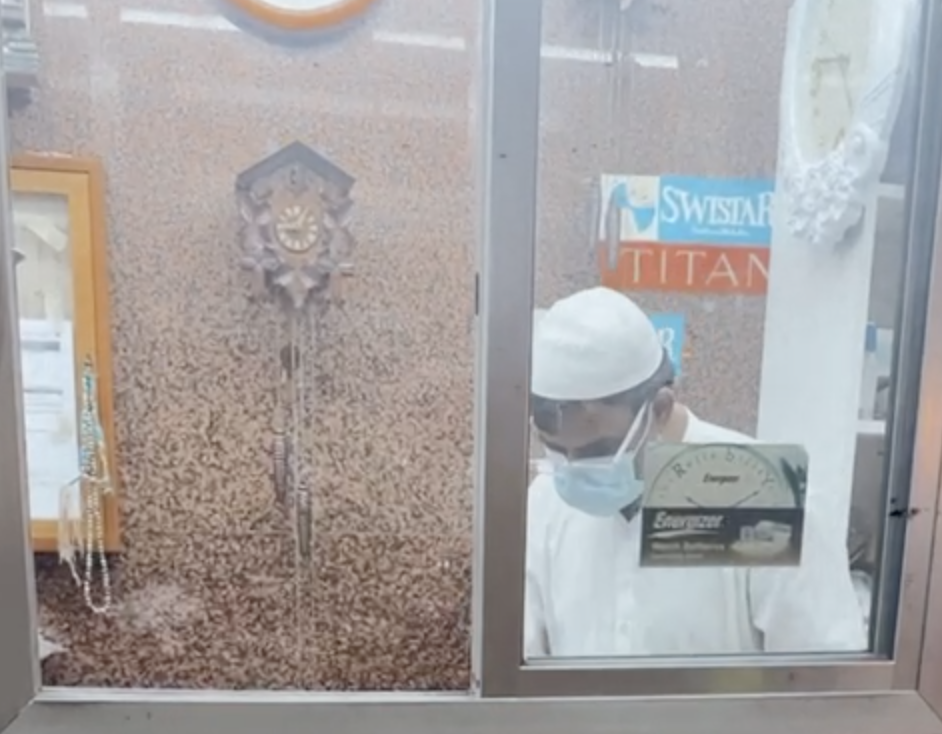 Ask anyone who's availed his service and they'll tell you, you'll always leave wanting to pay more
At least, that was the case with my first experience, the craftmanship at Irshad's is truly something to praise. 
Getting three watches fixed for less than AED50 didn't seem like it was enough for the top-notch customer service, genuine humility, and professionalism I received. 
I'm not the only one who can tell you that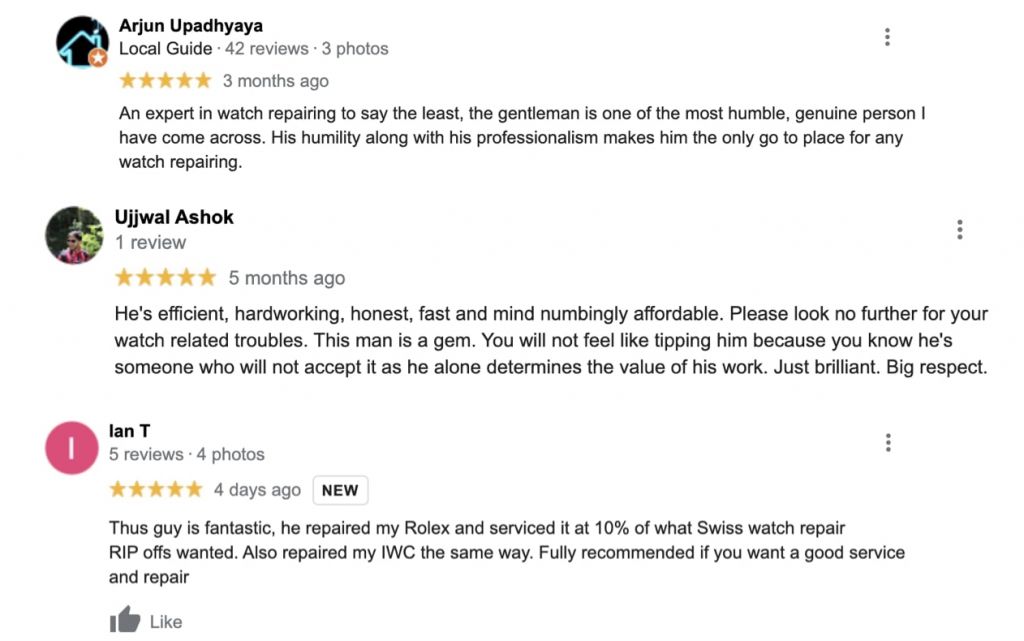 Mohammed Irshad took over his father's watch repair shop at the age of 22 after his father fell ill 
Irshad's watch repair shop has been up and running since 1987, with frequent customers still driving long minutes/hours because they won't trust anybody else to date. 
Known for its unbelievable affordability, humble and cosy set-up, and the authentic interaction a customer gets from Irshad himself, it's truly no wonder it hasn't faltered.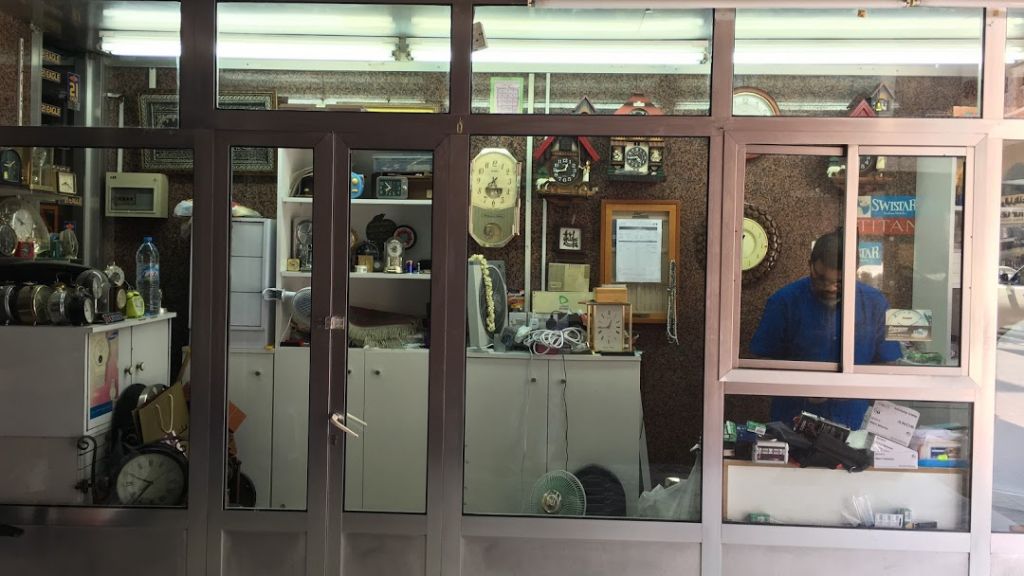 The next time you want your timepieces to receive some TLC, head on over to Irshad's
Time is ticking, grab your Rolexes or antique clocks and get them some love and repair from Bur Dubai's best.
Location here
Call these digits if you wanna make sure of the time and location:
055 641 4388
056 671 9647