Latest
Plan Your World Cup Snack-Situation With These 3 Easy Hacks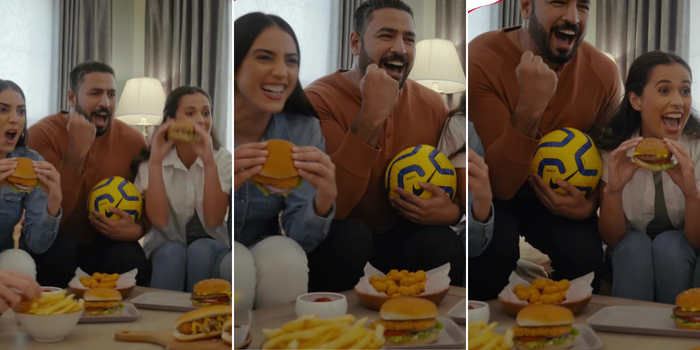 GOALLLLLLLL!
The most exciting football tournament OF OUR TIME looms, the action is kicking off on our doorstep, and if you haven't managed to score a ticket, worry not friends, you can have a blast at home!
Power up the TV, invite your mate's 'round and plan the perfect snack situation with Sadia easy snacks, you can cook up in various ways making it perfect for all taste buds.
Plan Your World Cup Snack Situation With These 3 Easy Hacks
View this post on Instagram
3. Stock up!
Your mates have gathered, it's peak world cup fever, you reach into the fridge and: Shock! Horror! There are no snacks.
Don't let an empty fridge ruin a good time. Don't forget to stock your fridge and freezer in advance, to avoid running dry when guests are over. Stock up and look for convenient options, fam!
Sadia products are ideal 'cus they're frozen, but you can easily prep them in minutes… PERFECT if you've not got the time to pop on your Gordon Ramsey cheffing cap.
You can find Sadia products in all good supermarkets, with everything from Sadia Broasted chicken strips and fillets (amazing spicy and perfectly normal), beef & chicken burgers, fries, nuggets and amazing popcorn tempura… if you're looking for one brand to sort your entire WC party planning, look no further.
View this post on Instagram
2. Get creative
'I remember the chips and salsa from that great party!' – Said no one ever.
If you want to impress your guests with kitchen lip-smackers, head directly to Sadia's recipes… And prepare to drool.
Impress your guests with Sadia Broasted chicken, burgers, fries, nuggets, and popcorn tempura… Each simple recipe comes with cooking times and all the ingredients to whip up a Sadia storm from the comfort of your home.
View this post on Instagram
1. Don't be a sore loser
Your team may not win, but if you're the host with the most, it's all about showing your guests having a good time.
Go forth and treat your guests to your amazing culinary creations!