Feature
Zip Through The Streets With This Slick All-Electric Skateboard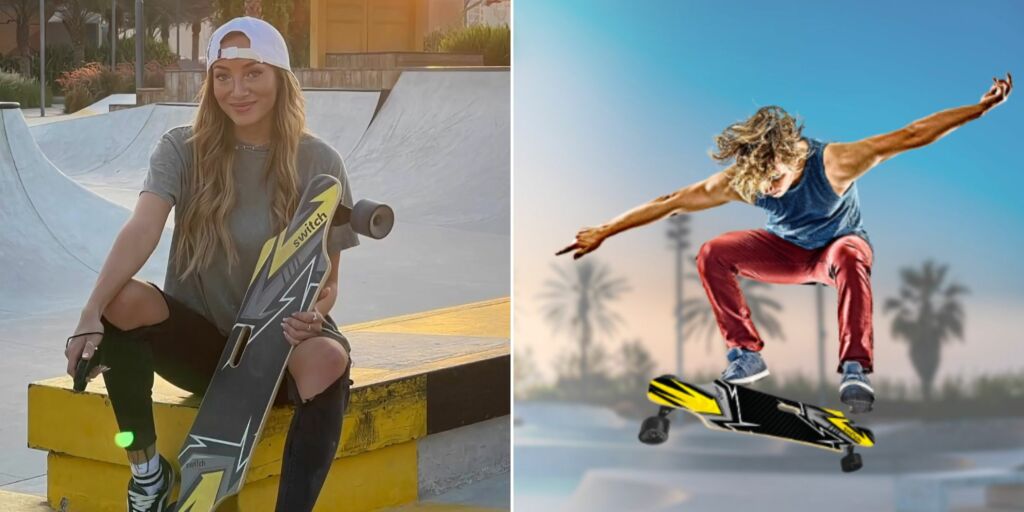 Looking for a green way to get from A-B? You've landed on the right page.
A contender for the niftiest new piece of travel tech has been born and it's in the form of a skateboard. Switch just launched the coolest electric skateboard that has totally changed the game. Feel the wind in your hair as you swerve through the city, with both your feet on board!
Make 'going green' a fun experience because this skateboard is 100% electric!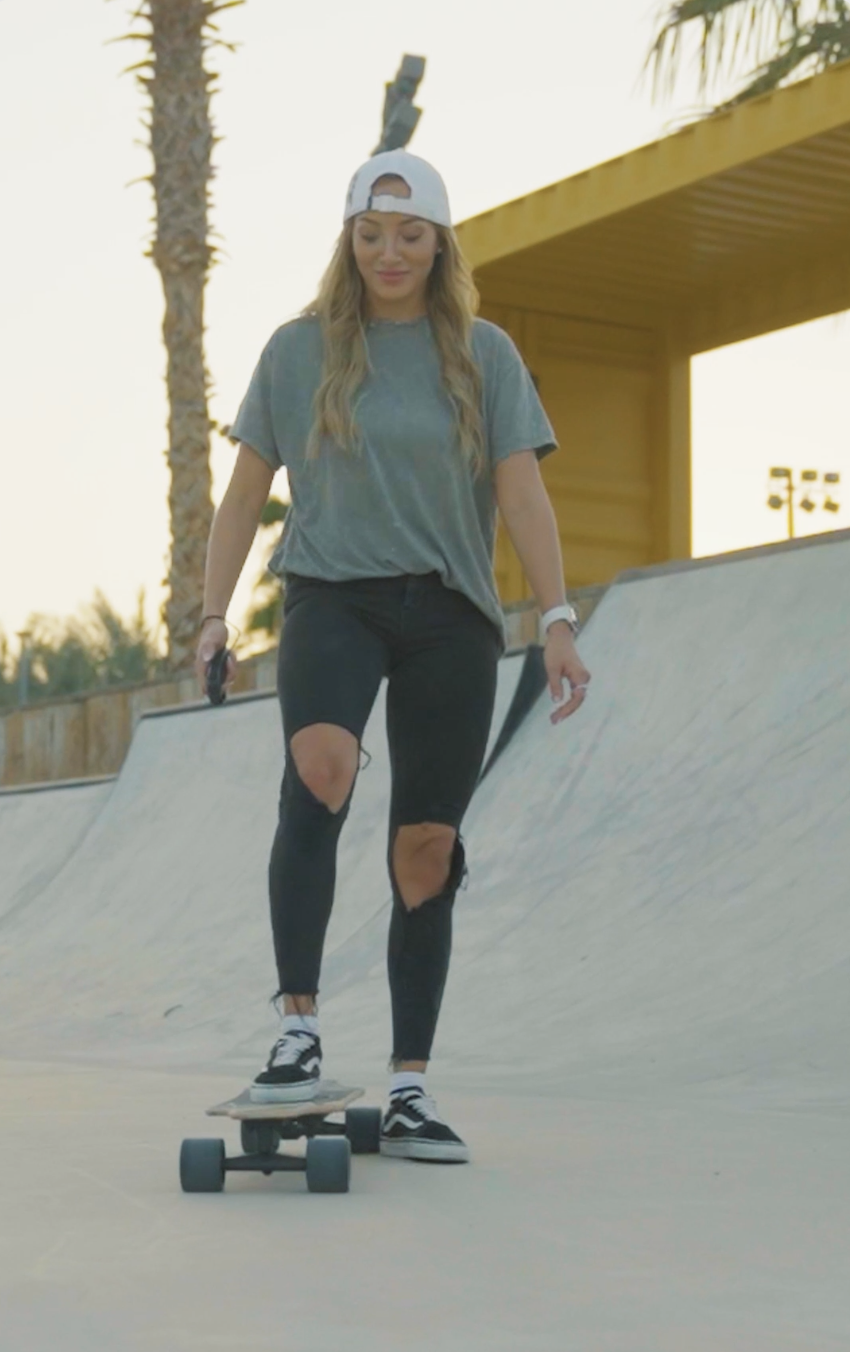 Switch's iconic skateboard comes with a remote control, charging cable, and a user manual to get you aboard ASAP
The best part is, its user-friendly components allow you to charge it just like any other gadget or phone… Genius! And… and… ANDDDD you can totally customize a skin here, with every purchase! Choose your favorites from their library of artworks or your own unique design through scanning the QR Code on the board.
You can literally carry the board everywhere because it's super lightweight, weighing only 4.3 kilograms
The handheld remote control connects to the board via Bluetooth. You can accelerate to your liking with three different speeds of low, medium and high AND it can carry up to 100KG. Users can also brake, accelerate and reverse, with the board's 350W motor that can go up to 20 km/h.
*Chrimbo wish list alert!* This iconic board has just launched
Bring your board on the metro, or taxis, or show it off at one of Dubai's trendy skate parks. You have to get your hands on this board ASAP to glide in style through the hustle and bustle of the city.