Announcements
Two Dubai Business Men Single-Handedly Rescue A Sea Turtle From Choking To Death
Two Dubai Business Men Single-Handedly Rescue A Sea Turtle From Choking To Death
Not all heroes wear capes and here we are hailing two such Dubai-based heroes that single-handedly rescued a sea turtle from choking on a polypropylene plastic bag.
The turtle was lucky to have been discovered by Fahim Al Qasimi and Sean Dennis (Founders of Sea Foodsouq – an e-commerce platform facilitating direct from source Seafood with 100% traceability in the UAE) who cut through the plastic bag that the turtle was entrapped by.
It's ironic that animals have to rely on humans to be rescued after getting into life-threatening situations that are ultimately created by us humans… lol the sheer irony.
ALSO READ: LISTEN: One Dubai Company Has Seen Demand Increase Over 200% During The Global COVID-19 Pandemic
This freediving adventure that turned into a turtle rescue real quick took place on Saturday morning (August 1) around 7am at Dibba, a city north to Fujairah
Fahim and Sean have one message and one message only for those reading: "STOP LITTERING"!!!
"Please please please stop throwing rubbish into our oceans. Little guys like this get caught in them and luckily we were there to cut through the plastic bag that he was caught in #turtle #uae #ocean."
They named the brave little sea turtle Thiago and released it back into the waters once they freed the turtle from the plastic entanglement
The choking turtle was initially discovered by Sean Dennis after which he hollered at Fahim Al Qasimi, and together they rescued the tiny reptile's life
Please keep in mind all the turtles and sea creatures you'll be endangering the next time you carelessly litter…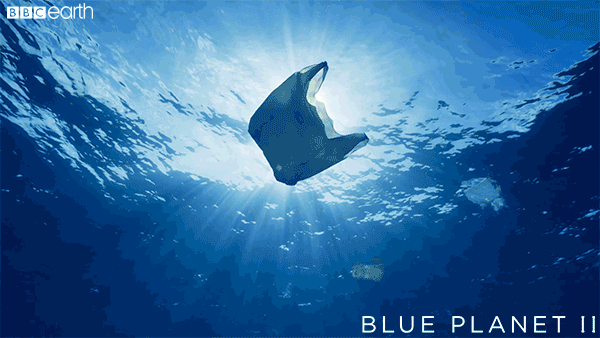 It's about time that we started to take responsibility for our planet and the environment before it gets too late, by ditching single-use plastic and replacing them with reusable and eco-friendly substitutes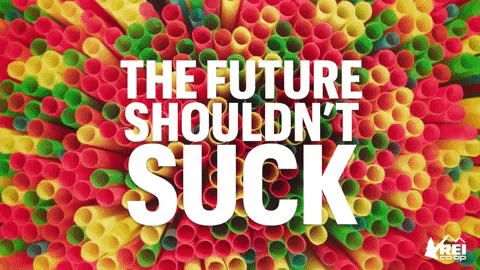 Carry around your own personal Collapsible Reusable Stainless Straw that you can reuse again and again! Plus just use the given learning brush to clean out the straw once you're done sipping away
The collapsible straw comes with a tiny sturdy case, that allows you to fold the straw into 4 pieces and store inside the case.
Promising review:
"Environment friendly: For the planet and all living life in it."
Buy it from Amazon for AED 24.20 (down from AED 146.49).
Step into the world as a new and improved version of yourself by ditching the plastic bags and carrying your own eco-friendly tote shopping bags… in short care for the environment and BYOBags!!
Some affordable and durable options you can choose from are:
1. A Wolf Themed Large Eco-Friendly Grocery/Travel Bag, that's portable and reusable. On Amazon for AED 77.99.
2. A sassy minimal all-black Foldable Tote Shopping Bag for AED 39.99.
3. A large Zipped And Snap Closure Tropical Printed Savvy Eco-Tote for AED 40.07.
4. A simple statement Organic Cotton Canvas Tote Bag for AED 45.46.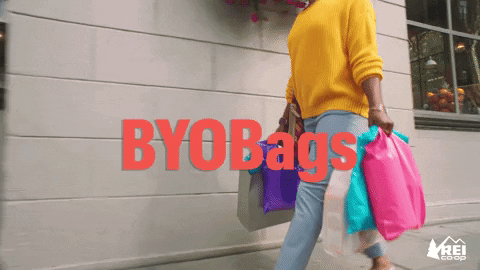 Also, listen to the Dubai Works podcast with Fahim Al Qasimi, Co-Founder Sea Foodsouq:
Note: This article may contain affiliate links. Lovin Dubai can receive a commission if items are purchased through a link from this post.