Latest
Soon You'll Be Able To Pay For Parking Using WhatsApp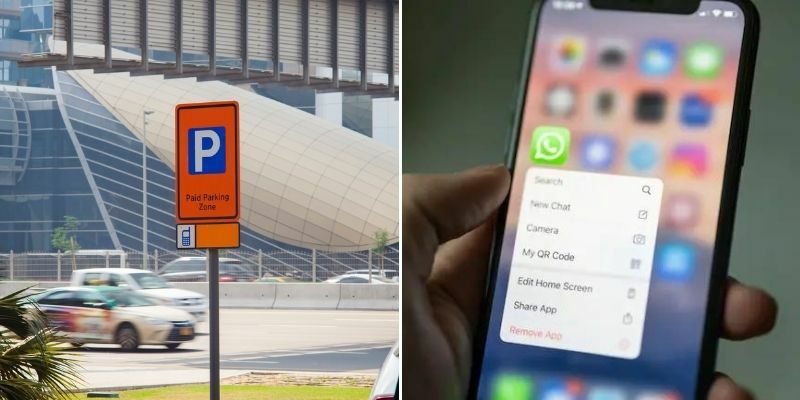 Bigggg parking updates from Gitex yesterday, the RTA announced they're working on a system that will allow you to pay for parking and it's apparently going to roll out in TWO WEEKS!
Announced by a senior official at Gitex yesterday:
The service will be the very same as via text People will be message the same info to the 7275 number, then it will seek confirmation from the customer. The amount will be deducted from your digital wallet and the even better news is you'll save the 30 fils you usually have to pay for the text message. Win!
Over 3500+ big tech enterprises have landed for Gitex Tech Week 2021
A great day at the Future Blockchain Summit in Dubai by @GITEXTechWeek

Interesting projects alongside services like @hackenclub

Talks from @cz_binance and @Cointelegraph pic.twitter.com/3U1bYjFySe

— InsurAcΞ.io Protocol (@InsurAce_io) October 18, 2021
Proving its status as one of the most important events of the year, Dubai's Crown Prince visited on day one of the event
We opened the 41st edition of GITEX GLOBAL featuring six tech shows and over 3,500 companies participating from 140 countries. The conferences & exhibitions sector continues to register strong growth, highlighting Dubai's status as a destination for tech & innovation. pic.twitter.com/5FsIv0nKQo

— Hamdan bin Mohammed (@HamdanMohammed) October 17, 2021
As usual, future tech is grabbing headlines, like the Disney + Mercedes VISION AVTR car
The Disney + Mercedes VISION AVTR car is currently on display at Gitex and is STEALING the show!

The UAE is the THIRD country to have hosted this dynamite of a car!💥@GITEXTechWeek #gitex #dubai #uae pic.twitter.com/je5HrV273t

— Lovin Dubai | لوڤن دبي (@lovindubai) October 17, 2021
Read next: Downtown Dubai Will Get Incredible Self-Driving Delivery Vehicles
The 41st edition of Gitex Global opened today, and tech fans had their hands full with the number of items and tech on display. The show has over 3,500 exhibitors, including self-driving logistics startup Neolix.
Neolix produces these cute little self-driving delivery vehicles and Khalid Al Awadhi, Director of Transportation Systems at Roads and Transport Authority has confirmed that these will be deployed in Downtown Dubai soon.