Latest
The Abu Dhabi 'Green List' Has Been Updated: The UK Isn't On It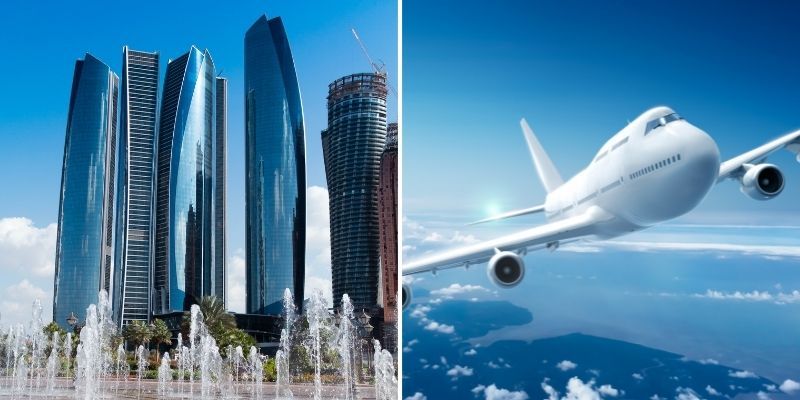 From today, the UK has been removed from Abu Dhabi's 'green list'.
This is the list of countries which have the most freedom to travel to the capital. Countries and regions on the green list are NOT required to quarantine on arrival and can enter the capital by following a series of procedures that include COVID-19 tests.
Travellers from outside the 'green list' can still travel into Abu Dhabi but with more restrictions. For more info please click here.
Thinking of flying from Abu Dhabi this summer? The capital has established a travel corridor with four countries; vaccinated travellers can fly to Bahrain, Greece, Serbia and Seychelles and live your best life, quarantine free!
Planning a trip to the capital? This is the list of 'green' countries, regions and territories that you can travel from if planning a trip to Abu Dhabi:
Australia
Azerbaijan
Bhutan
Brunei
China
Cuba
Germany
Greenland
Hong Kong (SAR)
Iceland
Israel
Japan
Kyrgyzstan
Malta
Mauritius
Moldova
Morocco
New Zealand
Portugal
Russia
Saudi Arabia
Singapore
South Korea
Spain
Switzerland
Taiwan, Province of China
United States of America
Uzbekistan
Flying from Abu Dhabi? If you are fully vaccinated, the following countries offer quarantine-free travel
Bahrain
Greece
Serbia
Seychelles
Read next: Travel Quarantine-FREE From The UAE To 30 Cities This Summer
Flights are resuming, furloughed pilots are being brought back, borders are slowly but surely opening back up, reducing quarantine periods, countries are welcoming tourists once again… so things are looking up!
And with that being said, if you're one to be painted in wanderlust then your summer is definitely looking up! As UAE travellers planning their summer getaways can now choose from over 30 cities in 19 countries across the Emirates network that have opened their doors for tourism and business, where you will NOT need to self-isolate!
The list of quarantine-free destinations includes countries across Europe, the US, Middle East, Africa, and other popular island getaways.