Announcements
Karen Wazen Gets Candid About Dealing With Insecurities & Career Setbacks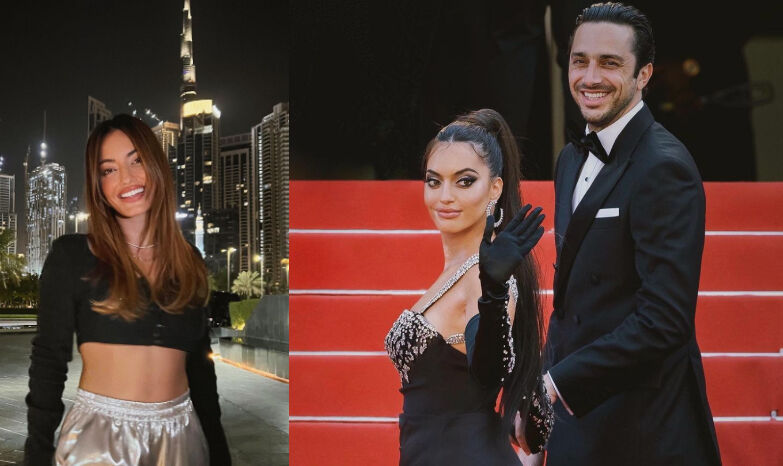 As much as we hate to admit it, self-worth is so fragile. It could take just one word or action to make us doubt ourselves and allow a blanket of insecurities to set over us. The entertainment industry is an extremely contentious field that's brimming with uncertainty, unrealistic expectations and requires constant self-evolution. The need for validation can be all-consuming, and only personalities who know the industry in and out can advise on how to cope.
Enter: Karen Wazen.
Lebanese blogger and global style icon Karen Wazen, along with her hubby Elias Bakhaazi appeared on Tracy Harmoush's interview series, "What They Don't Tell Us", and dished out some important reminders for those dealing with career setbacks or constant criticism.
"It takes a lot of growth for you to say, 'you know what, it is part of this industry; it has nothing to do with who I am as a person'"
"At a time when you're low – dwelling on that isn't going to take you anywhere. Taking the steps you need to take to get yourself out of there is what will make the difference."
View this post on Instagram
Watch Karen's take on "building confidence" 35:21 onwards
In the caption, Tracy Harmoush notes that,
"it is important to remember that everyone faces setbacks in their life and career, and it is how you handle and learn from these challenges that can ultimately determine your success.
Consider using criticism as an opportunity to improve and grow. It can also be helpful to surround yourself with a supportive network of people who believe in you and your goals."
Watch The Lovin Dubai Show: Ronaldo Lands In Saudi Arabia!
ALSO READ: Sujith Varghese Is The First Person of Determination In A Wheelchair To Became A Personal Trainer In Dubai
Get the latest Dubai news direct to your phone RN! Download The Lovin Dubai app for free RIGHT HERE (App Store) (Play Store) to get the latest trending stories to your phone.