Announcements
Rainy Weather To Persist In Dubai Throughout The Weekend & Much Of The Upcoming Week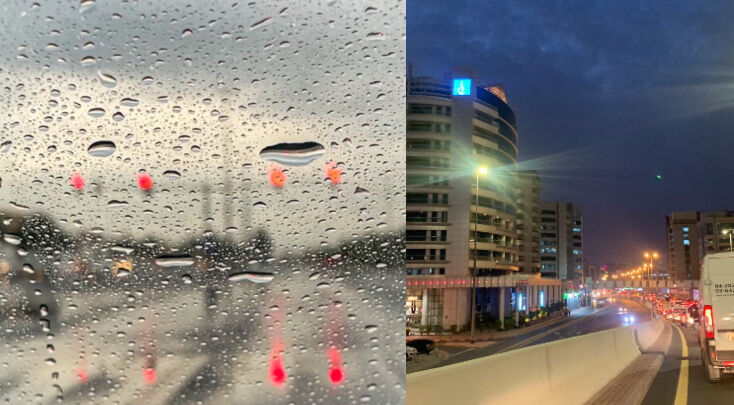 The UAE welcomes the first rain of 2023. 
Parts of Dubai, Sharjah and Ras Al-Khaimah are currently experiencing moderate-to-heavy rainfall. The National Centre of Meteorology (NCM) is advising motorists to drive with caution and maintain a safe distance from the car in front when facing wet roads or foggy conditions.
Dubai weather forecast: Here's what we know about the potentially rainy week ahead
The Weather Channel shows the likelihood of it raining over the weekend, and from the looks of it, you best keep your sweaters and hot cocoa ready.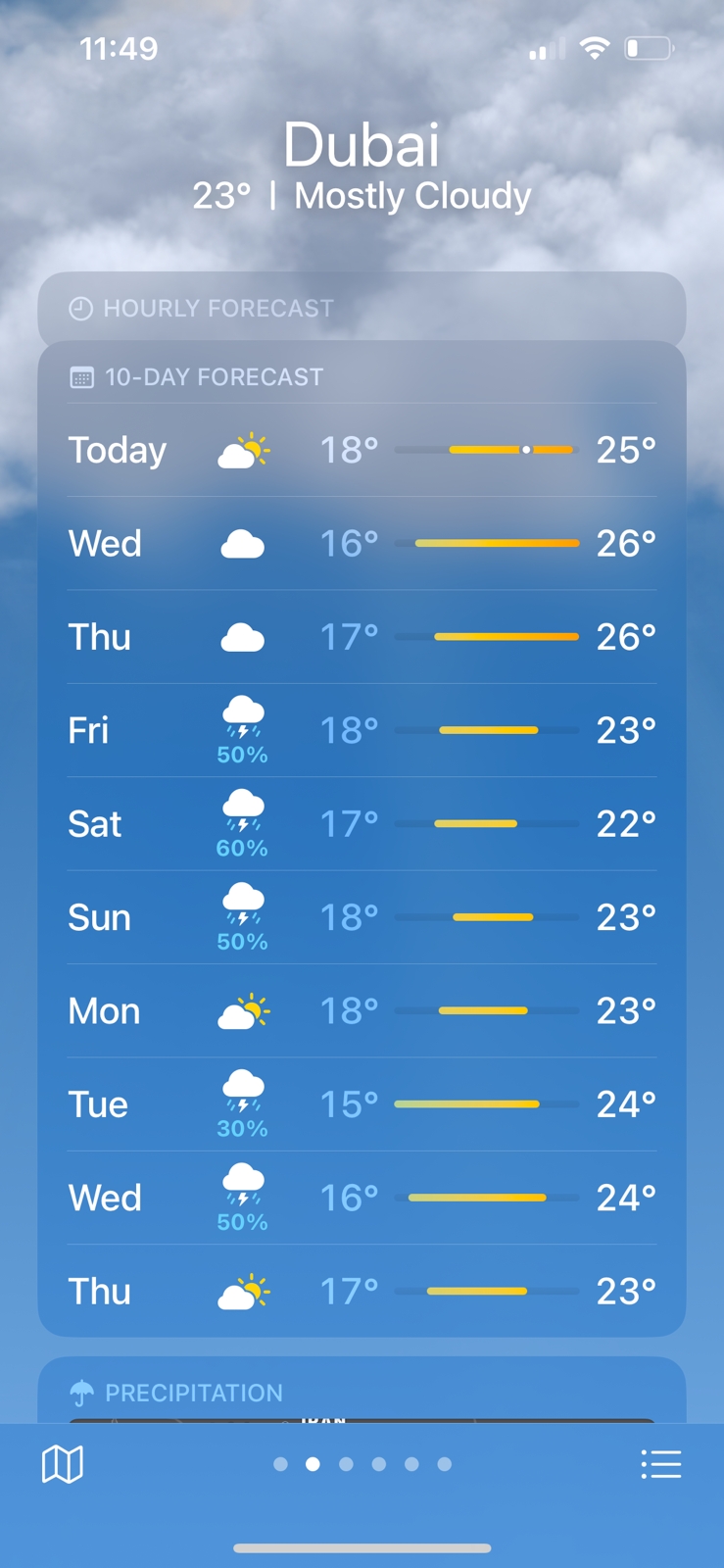 A few roads In Abu Dhabi have temporarily reduced the speed limits to ensure there's no scope for speeding or sudden line-changes
Ft image credits: @danssshh & @confusedmoi
Watch The Lovin Dubai Show: UAE Unemployment Insurance Scheme Fines
ALSO READ: Sujith Varghese Is The First Person of Determination In A Wheelchair To Became A Personal Trainer In Dubai
Get the latest Dubai news direct to your phone RN! Download The Lovin Dubai app for free RIGHT HERE (App Store) (Play Store) to get the latest trending stories to your phone.