Announcements
Sushant Singh Rajput's Prophetic Movie 'Dil Bechara' Becomes The Top Trending In The UAE As Fans Dote Over The Actor One Last Time
Sushant Singh Rajput's Prophetic Movie 'Dil Bechara' Becomes The Top Trending In The UAE As Fans Dote Over The Actor One Last Time
After the tragic demise of Sushant Singh Rajput in Mumbai, India that SHOOK the Indian film industry and exposed Bollywood's dark side, fans of the beloved actor have fought day and night demanding justice for SSR.
Fans petitioned for the boycott of nepotism within the industry and also requested the makers of Sushant's final movie to release it in theatres instead of OTT platforms so that they could give the exquisite actor one last standing ovation… but to no avail.
However, DESPITE the sorrow that fans have been swamped by, Sushant manages to connect with his fans one last time through his mesmerizing movie 'Dil Bechara' which released on Friday, July 24 on Disney+ Hotstar.
Dil Bechara comes off as an ironic prophecy when compared to the events that have unfolded in the late actor's real life
With the ending of the movie eerily blurring the lines between reel and real.
If you're taking that as a spoiler than you OBVV don't know that Dil Bechara is inspired by John Green's book The Fault In Our Stars. Which was later adapted into a Hollywood film with the same title and now to a Bollywood remake, starring Sushant Singh Rajput and Sanjana Sanghi.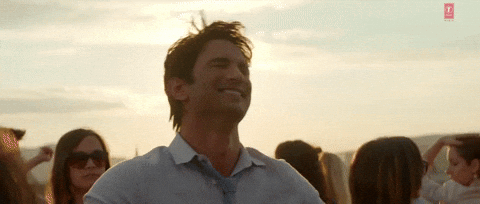 SSR's fans are INCOMPARABLE! Many pulled an allnighter just get his movie trending as the #1 in the region
"Let us just pretend I am not dying" – the one poetic line that will haunt you till way after you've finished watching SSR's final bittersweet movie
Giving a performance so full of exuberance and light, it's hard to swallow that the talented, one-of-a-kind actor is no more! But SSR will clearly live in the hearts of Indian cinema lovers all over the world through his work and words
Indian actress, Kangana Ranaut, along with SSR fans has been fighting a battle with Bollywood demanding justice for the late actor, by calling for overdue reforms within the industry
The fearless one-woman-army has taken it upon herself to name and shame the Bollywood bullies responsible for demolishing careers, promoting nepotism and publishing blind items for the sake of keeping the industry an exclusive non-outsiders club.
Following in Kangana's footsteps, many other actors with no connections to the industry have spoken up of Bollywood's 'toxic work environment' and their intolerance to outsiders
These overdue heated debates were sparked in light of the fact that Sushant Singh Rajput was sidelined by the industry's A-listers and was portrayed to the public as a 'flop actor' in a strategic move to have him snubbed out of Bollywood
Haven't watched the trailer yet? Then check out the link below and get ready for Kizie and Manny to steal your heart away…