Announcements
The Hindu Temple In Jebel Ali Was Officially Inaugurated On Tuesday Night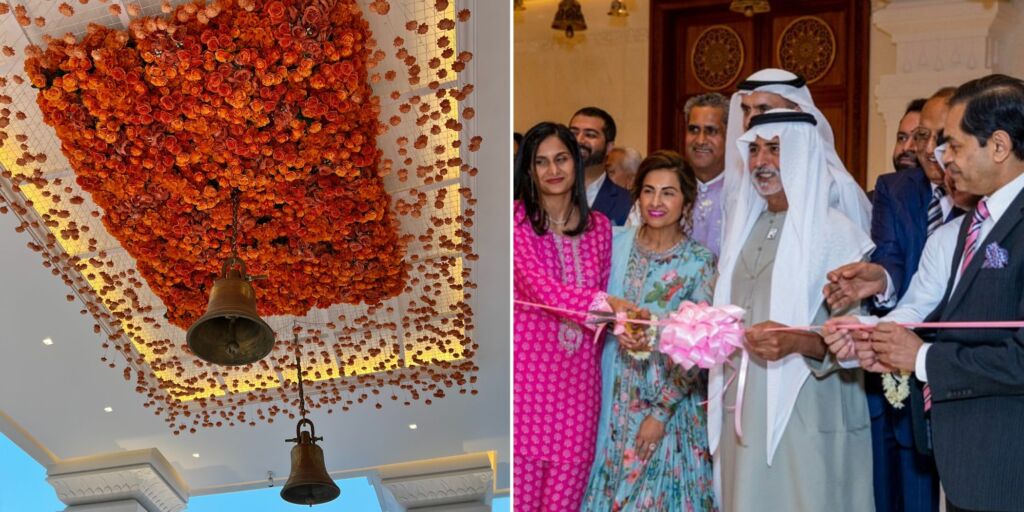 The Hindu Mandir is now officially open to the public following the grand inauguration on Tuesday, October 4, in the presence of H.E. Sheikh Nahyan bin Mubarak Al Nahyan, Board of Trustee Members, Raju Shroff & Vashu Shroff, Ambassador of India to UAE, Mr Sunjay Sudhir and leaders of various faiths.
Located in the Worship Village at Jebel Ali, everything about the Hindu Temple and the Worship Village will tell a story about "collaboration and peaceful coexistence."
"Everything about this Temple and the Worship Village tells a story about collaboration and peaceful coexistence" – Raju Shroff, Committee Member
"Our children will be the first generation to experience a variety of religious houses in one district.
They can walk from the gurudwara to the churches to the temple as well as the Mosques and absorb the lessons, blessings & vibrations of each one," added Raju Shroff, Committee Member.
View this post on Instagram
"This Temple will stand as a real emblem that, when cultures unite, harmony can be found" –
shared Raju Shroff in his keynote speech
The Mandir will also serve as a hub for the growing community well into the future.
Worshippers and those seeking to visit the Hindu Temple are being requested to make an appointment via the official Hindu Temple website, where they can also check the schedule for the Aartis.
View this post on Instagram
Dubai officials and residents are all heart for the new Mandir and are sending their good wishes to the Indian community✨❤️
This is a stunning piece of art and beautiful place of worship. As an Emirati, I am very proud to see this in my country. A nation 🇦🇪 of acceptance, tolerance and inclusiveness
📸 via Rahul Gajjar / @khaleejtimes https://t.co/Fpsx8SUlX4 pic.twitter.com/QS3DH2mmvc

— حسن سجواني 🇦🇪 Hassan Sajwani (@HSajwanization) October 4, 2022
Watch The Lovin Dubai Show: The Lovin Dubai Show: Dubai's Palm Jebel Ali Will Relaunch With A New Name
ALSO READ: Sujith Varghese Is The First Person of Determination In A Wheelchair To Became A Personal Trainer In Dubai
Get the latest Dubai news direct to your phone RN! Download The Lovin Dubai app for free RIGHT HERE (App Store) (Play Store) to get the latest trending stories to your phone.