Latest
UAE Schools & Universities Are LEVELLING UP By Offering COVID-Vaccines On Campus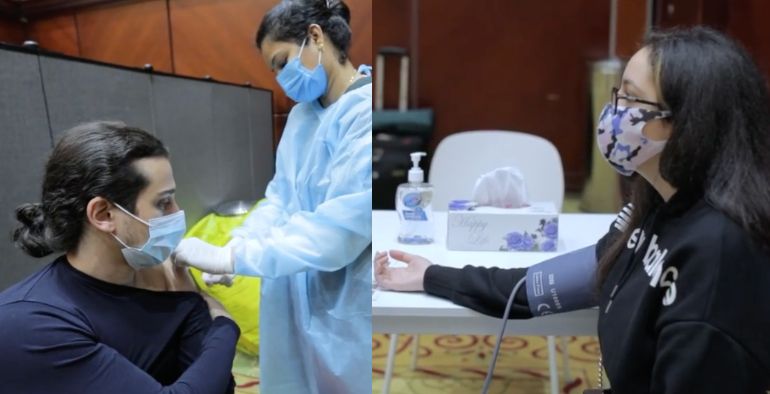 Choose Vaccine, Not Fear. 
With just those four words, Ajman University has managed to convince us to get vaccinated ASAP.
Several schools and universities across the UAE have upped their game by opening COVID-19 vaccination centres on the campus as part of their efforts to support the community's wellbeing & to help restore normal campus life. The faster we vaccinate ourselves, the faster we can achieve herd immunity and move on with our lives.
The inoculation drive will be catering to faculty members, students, alumni and their families in a bid to support the country's vaccine drive.
Specialised admin workers are setting up medical teams in partaking campuses to ensure that the inoculation drive runs without any complications!
Being one of the firsts, BITS Pilani Dubai campus in Dubai, in collab with the Ministry of Health and Prevention (MoHAP), carried out an on-campus vaccination drive on March 11
Listen To The Lovin Daily: A Person Of Determination Was Excluded From Ironman 70.3 Dubai On The Day Of The Race
UAE authorities are reminding all visitors and residents in the country to wear their face mask when in public at ALL TIMES.
Those who fail to comply with the country's strict COVID-19 regulations will be subject to face a penalty of AED3,000.
Get yo'self this Reusable N95 Anti-Dust Face Mask with a filter for a price much, much less than what you might think.
Ensure your kiddos are safe and comf with this Fine Guard Kids Face Mask. Plus, the mask is designed to be super gentle on your child's face.
Go for a unique look with this 8822 Green Face Mask With Cool Flow Valve.

Note: This article may contain affiliate links. Lovin Dubai can receive a commission if items are purchased through a link from this post.