Latest
78% Of UAE Workers Surveyed Think The 9-5 Working Model Is Dead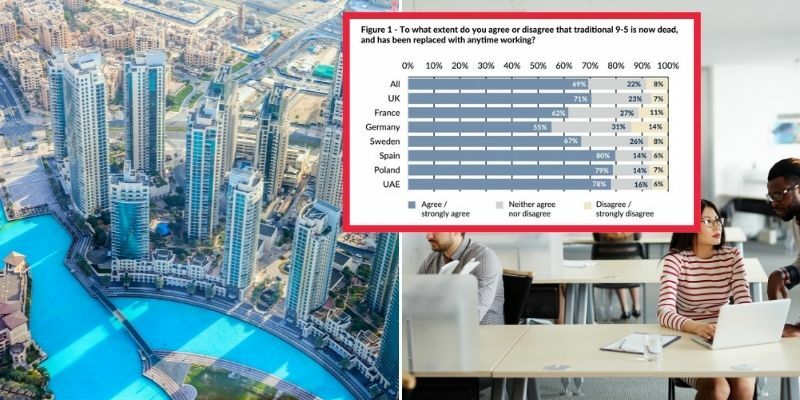 The Majority Of UAE Workers Think Working 9-5 Is An Out-Of-Date Business Model
We have lived through a pandemic. During this time many people adjusted to WFH life, they spent more time with family, learned how to make banana bread, got creative with dalgona, and adopted animals, but now, as work-life increasingly returns to normal, UAE residents are none too excited about heading back to into the wild 9-5 life, according to this survey.
As people, we have EVOLVED, that's according to Poly, a US audio company that surveyed residents in the UAE, UK, France, Germany, Spain, Sweden, and Poland.
And the survey found that 67.6% of UAE residents say they're actually more productive working from home. And not just because they get an extra lie-in. People say that noisy colleagues making calls and colleagues looking over your shoulder are reasons why working from home is more palatable, and more productive.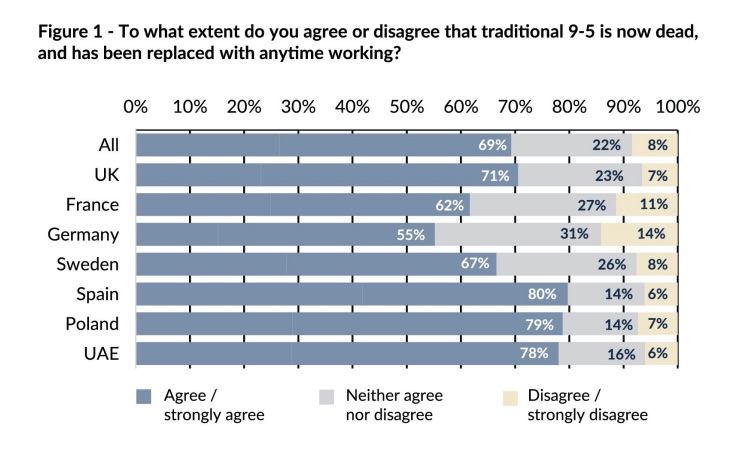 However, workers in the UAE are concerned that remote working will impact their development and career progression (39% of females, vs 37% of males)
72% of people surveyed say that office culture has changed forever
63% agree that you could be treated differently for choosing to work from home VS employees who choose to work from the office
Of course, working from home is not plain-sailing, the survey also noted the difficulties people working from home face
These include difficulty with communications and collaborations, missing out on learning opportunities, missing out on opportunities vs the employees who choose to work in the office and 27% say WFH may mean you're expected to work outside of your working hours.