Latest
Guinness World Record Holder Areej Al Hammadi Is An Icon In The Making As She Normalises Women Playing Football In The Region
 Guinness World Record Holder Areej Al Hammadi Is An Icon In The Making As She Normalises Women Playing Football In The Region
The Emirati footballer who SMASHED the world "hotstepper" record joined Casey on the Lovin Show last week and it's safe to say that the icon in the making stole the show.
Areej Al Hammadi completed 86 repetitions of the ball control trick, where footballers tap the ball with each foot, in JUST 60-seconds (the previous record was set at 56 repetitions back in March in the UK)
From a young age, Areej aspired to become a profeshh footballer and totally succeeded in her ambitions as she is now a part of the UAE National Football Team. During the interview, she went onto express how every time she steps out for the national anthem she feels major 'butterflies' and the feeling never gets old. When asked about her top two moments this is what Areej had to say,
"My two moments is when you score or when your team scores for the national team, it's such an amazing feeling! And national anthem, when you line up and start singing the national anthem, you get butterflies. I can't explain the feeling, you get so excited and hyped up."
"Growing up you always hear it's for boys, why are you playing this sport? Why don't you pick something else? You know… but we've come to the point where the country provides you with all the opportunities."
Culturally they still face criticism and face plenty of challenges on a daily basis over playing a sport that's maily dominated by males, however, Areej assures that "gradually if we keep promoting the game and if we keep playing, it's eventually going to be accepted."
"It's a proud moment an achievement for me, for my name to be on there, for my country, and for women around the world. I'm really happy."
Areej took the challenge at a residential area in Mirdif, Dubai, outdoors on a concrete ground, using a FIFA approved football.
WATCH the FULL interview right here!
Feeling inspired by Areej's story? Then get yo'self a sturdy ball and try smashing a few world records yourself!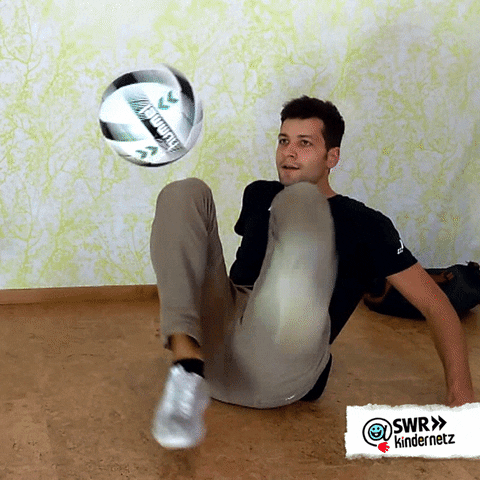 Note: This article may contain affiliate links. Lovin Dubai can receive a commission if items are purchased through a link from this post.