Latest
LISTEN: The Founders Of FENIX Discuss How Micro-Mobility Works In A Post-Covid World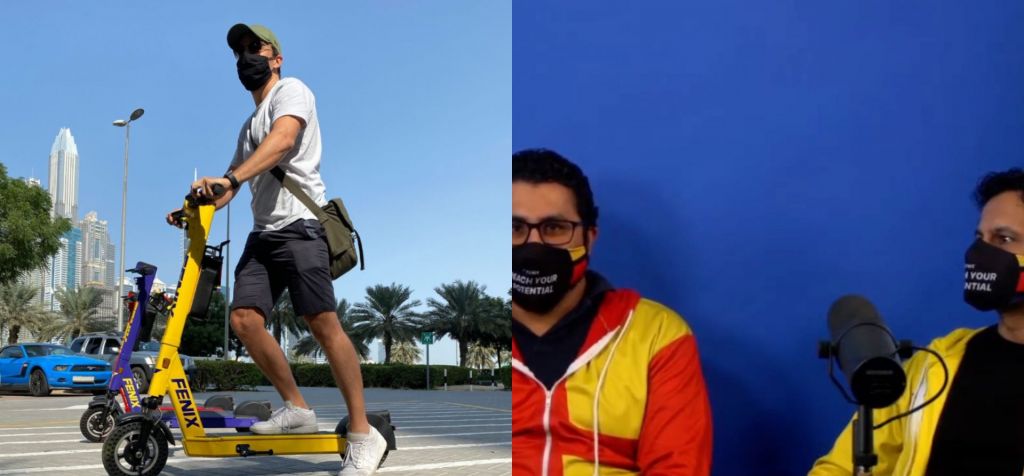 In this episode of Dubai Works, we have interviewed the founders of FENIX, an e-scooter company born in the UAE, that has helped set up micro-mobility in and for the post-COVID world.
Jaideep Dhanoa the CEO and IQ Sayed the CTO of FENIX, initially thought about the company back in the summer- amidst the pandemic's beginning. Jaideep is a former co-founder of Circ and colleagues at Careem, IQ is an entrepreneur who has founded previous companies before FENIX.
FENIX is a subscription service that has given the ability for Abu Dhabi residents and visitors to conveniently travel across the city by the Middle East's first private e-scooter. With the affordable weekly or monthly fee, this subscription would offer unlimited rides, a smart app to lock and locate the scooter, and free maintenance with no-questions-asked vehicle replacements in less than 24 hours. Fenix is committed to the Middle East region – to transform the way our cities move and ignite impactful commerce.
FENIX is changing the way Dubai residents commute
The brand is already a leader in RAK, Fujairah, and Abu Dhabi as well as Doha
FENIX is encouraging communities to opt for a more environmentally-friendly mode of transportation, something that is a rarity in the region.
Not only does riding e-scooters mean less waste, it is also a cleaner mode of travel (an important lesson we've all learned following the outbreak of the pandemic.)
With the idea conceived in the summer, the founders discuss how they observed the pandemic and noticed the suitability of FENIX along with COVID-19 and into the future
Aside from allowing the general public to scan each scooter using their phones and scoot away, FENIX upped the game with a 'personal scooter' addage.
What does this mean?
Those who require the e-scooter for longer than a few minutes or hours everyday can rent out their own at affordable rates, thanks to FENIX' 24-month subscription fee. Pretty neat stuff.
Aside from this offer, FENIX Scooters have a 'cancel anytime' approach, along with free insurance and maintenance, sometimes even allowing a replacement in less than 24 hours.
Follow Dubai Works wherever you listen to your podcasts