Latest
LISTEN: This Techno-Logistics Business Owner Raised $3.5M In His Last Round Of Funding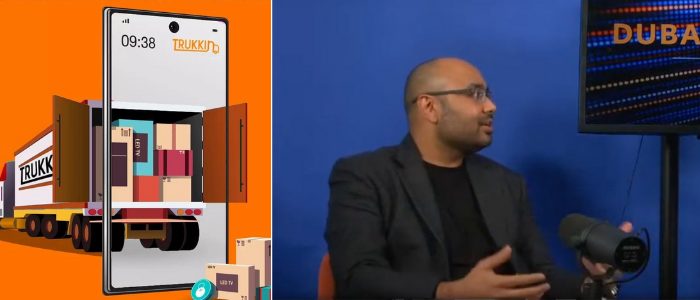 On this week's episode of Dubai Works, a business podcast for Smashi TV, we were joined by Janardan Dalmia aka JD, Founder of Trukkin ME and an experienced finance professional who has had a bunch of financing assignments both, regionally and internationally in markets like New York and London.
Through his experience, JD realised that there is a shift in the transportation market and he founded Trukkin in 2017 which has been revolutionizing the transportation industry in the Middle East and Pakistan ever since its launch.
Trukkin is a technology-driven enablement platform that assists to solve logistical issues companies might have.
On the show, Richard spoke to JD to understand how he founded Trukkin and used all his knowledge to scale the company
JD mentions how he learned a few things from the already existing companies in the market such as Uber and Careem and then went on to research and create Trukkin – an idea that doesn't disrupt the industry but enables other businesses from that point on.
As they go on to talk Trukkin, JD also speaks about how he switched career paths from investment banking to a startup
Follow Dubai Works wherever you listen to your podcasts