Latest
CZN Burak Launched A Burger Resto In Dubai And You Guessed It... It's Going Viral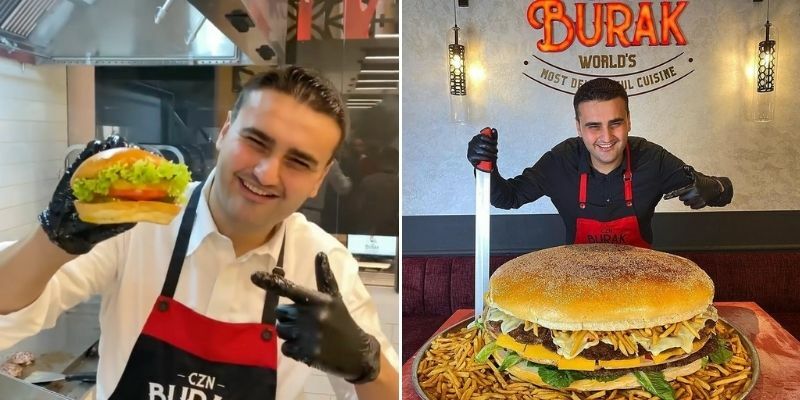 The undeniable KING of social media cheffin' has created one very delicious reason to get you out of the house this weekend.
In case you've been living under a rock, with no access to the internet, CZN Burak is the Turkish chef who made waves on the UAE social media scene when he landed in Dubai.
EVERY 'fluencer, content creator and celeb in the city (not to mention, royals!) were clamouring to snap a pic with the influential chef at his Downtown resto, and before the hype had a moment to calm, the culinary artist dropped some more big news:
CZN Burak has created a BURGER restaurant at The Dubai Mall and the burgers look SENSATIONAL
Hungry? Check out the 3D QR menu right here
View this post on Instagram
Following the HUGE success of his first resto, Chef Burak is bringing this burger-loving city a brand new and very kid-friendly experience
Staying true to his Turkish roots, the flavours and decor will be a nod to Turkey in a modern way, and the social media whizz has created an Insta-worthy menu to match.
Think; Turkish flavours spiced UP, high quality and many locally sourced ingredients, along with veggie options and some INCREDIBLE desserts and shakes… Kunafa and pistachio shake anyone?!
If you're hungry look away now: The first burger created by the master is nothing short of perfection
View this post on Instagram
"Exploring new food ventures has been my passion"
There's no limit to what we can create with flavours, and exploring new food ventures has been my passion since I started in this industry. With CZNBurak Burger, we're expanding our relationship with our customers through food, bringing them a renovated concept of a popular cuisine with my special interpretation.
Chef Burak Ozdemir
The huge announcement was accompanied by an equally huge burger plate to mark the celebration
View this post on Instagram