Latest
Is This The Most High Tech Hospital In Dubai?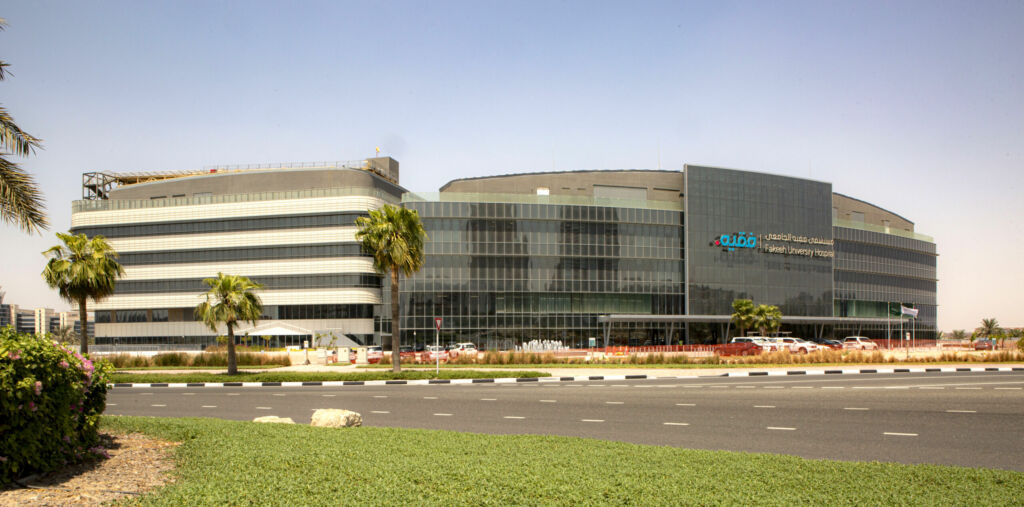 Founded in Saudi by pioneering Saudi healthcare provider group, Fakeeh Care, Fakeeh University Hospital brings four decades of medical excellence to the UAE with a team that share one common goal: To deliver quality healthcare to all its patients.
From ample space and healing units to the tech that makes operations run smoothly, this is everything you need to know about Fakeeh University Hospital, the UAE's largest healthcare provider.
Steeped in history with state-of-the-art facilities, this 1 Million Square feet facility is the largest investment done in a single Hospital in the UAE
With 350 beds capacity, Fakeeh can deliver care to 700,000 patients per year and the hospital boasts specialized clinics, operating rooms, robotic pharmacy and dedicated ICUs, an incredible healing space along with over 24 specialized units.
Here are 5 smart initiatives that put Fakeeh University Hospital at the forefront of medical care in the UAE.
1. Future mamas! The hospital has some simple but genius concepts of birthing to make your labour as comfortable as possible
Fakeeh University Hospital provides expectant mothers a unique feature that enables them to deliver comfortably in the same room as their admission room. Among other benefits, it saves the mother the trauma of having to go back and forth from the operation theatre as and when contractions occur and subside, in addition to having her family, especially her husband, by the side during the entire process.
2. Connected Care ensures a seamless delivery of health services
Through a perfect combination of hospital, virtual and home visits, Fakeeh University Hospital's anticipates patient needs in advance and then delivers care at the comfort of the patients – be it at the hospital, or through virtual consultations or by home visitations by the doctors.
3. The hospital has life-saving facilities side-by-side which literally saves lives
Fakeeh University Hospital has been meticulously planned to have all lifesaving facilities close to each other for instance, Radiology – MRI, CT, Sonography and Operation Theatre are all located on the same floor and close to each other making the movability of the patient easier and less time taking. This strategic step saves time, especially in emergency cases, and has helped innumerable patients and families in receiving timely care.
4. It makes sense to get a diagnosis from lots of doctors at one time, right? So, unlike many other hospitals, Fakeeh University Hospital aims to provide stress-free diagnosis through a multidisciplinary team
Fakeeh University Hospital offers Stress-free diagnosis through a multidisciplinary approach. Their team of globally qualified specialists consult together so that the right treatment is found sooner with the whole process always being patient-centric.
5. Worried about surgery? Fakeeh wants you to get your life back faster with enhanced recovery methods
Fakeeh University Hospital's enhanced recovery systems have adopted personalized pre and post-operative care, anesthesia management & more, to provide fuller and quicker recoveries for its patients. Fakeeh University Hospital understands that patients want to return home as soon as possible and with their latest medical technologies available, this has become possible to assist patients in getting back to their daily life sooner.