Latest
The Regal FC Penthouse Embodies World Cup Spirit And Might Just Be The Poshest Place To Watch Every Match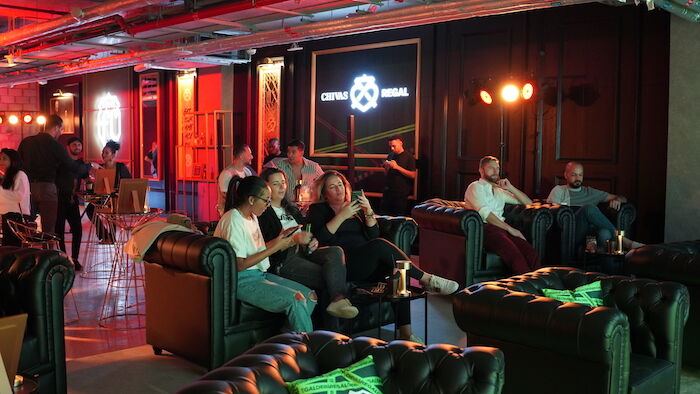 Strap yourselves in; one fan zone in Dubai has outdone itself with an ELITE World Cup viewing experience!
Other fan zones, take notes! The Regal FC Penthouse is located on the top floor of the 25-hour Hotel Dubai One Central and serves up match-fresh cocktails, team shirt printing, THRONES, and some seriously comfy couch situations!
The Chivas concept, Regal FC, has landed in Dubai just in time for the World Cup, and both the location and experience are spectacular. Not JUST views, you can cheer your team in ultimate style 'cos guests get kitted out in personalized Regal FC team shirts, thanks to a printing team at the venue!
This might be the best place in town to watch the World Cup.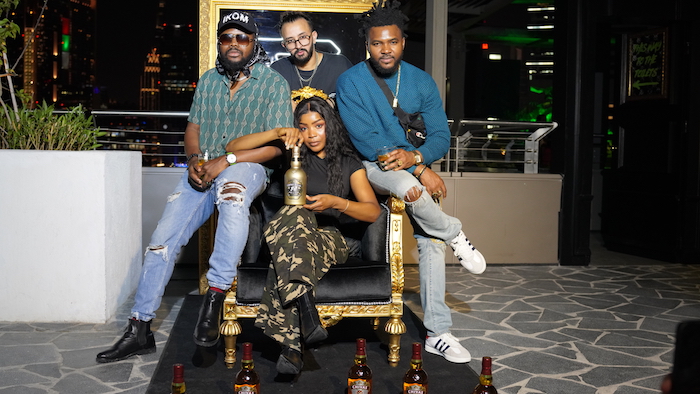 Kick back, sip back and snap yourself on the luxe champion's throne while you and your crew tuck into the all-inclusive bar
Yup, you read that right, but we'll repeat it, so it sinks right in. ALL-INCLUSIVE BAR.
Every seat is the best seat in the Regal FC Penthouse, thanks to scoreboards, a giant screen, and plush leather sofas. The vibes here are special all-night-long thanks to a live DJ powering through between matches, and the sips are, as your might expect, first-class.
Availability is LIMITED! Book your table now
View this post on Instagram
The important bits
Book your spot at The Regal FC Penthouse now!
For more information and to enter, visit Regal FC.
Reach 25hours Hotel via WhatsApp (+971565089855) or call (+97142102566). Subject to availability.
Follow @successisablend on the 'gram for updates.
When?Until Sunday, December 18.