Latest
There's 40% Off At This Bottle Shop Throughout The Long Weekend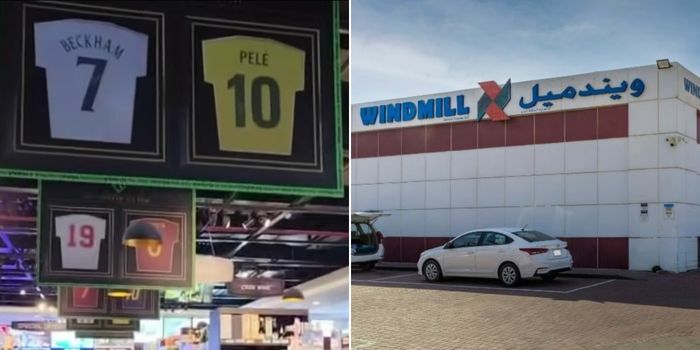 BOOM! Skip the bars, skip the crowds and skip making a gaping hole in your bank balance… Ain't nobody got time for that! Party at home for the long weekend and make it a memorable one!
Windmill Cellars at Ghantoot is offering up to 40% OFF on selected brands, this offer is running all weekend and it's just in time for payday weekend. AMIRITE?! In case you've been living under a rock, Windmill is just 20 minutes from Dubai Marina, and you DON'T need a liquor license to shop there. PLUS, there are FIFA promos in store too, scroll for deets.
Get your hands on branded football merch when you shop at Windmill Cellars
View this post on Instagram
Windmill is the gift that keeps on gifting
You and the entire world are obsessed with all things World Cup right now, and if you want to get your hands on some branded merch… You've landed in the right store.
The first deal
Buy a premium bottle of spirits and get a chance to win a limited edition of G.O.A.T Shirt that's signed and a framed jersey of a legendary football player. *Selected brands only.
The second deal
Buy 2 bottles of spirits and get an instant branded football *Selected brands only.
The important bits:
Find Windmill Cellar, Ghantoot here
Open 7 days a week daily from 9am – 10pm
Don't want to drive all the way? You can even order via the Windmill app
If you're in Abu Dhabi or Al Ain, delivery IS available for you. Just place an order at shop.windmillgt.com before 5pm to get drinks delivered to your doorstep on the Same Day with free delivery!
Get FREE same-day delivery with a minimum order of AED 150 and a free bottle on orders above AED 250.
Call the store if you need any info
056 538 9582 / 054 998 1285