Latest
Dubai Is "The City Of Free Funerals" For Local Citizens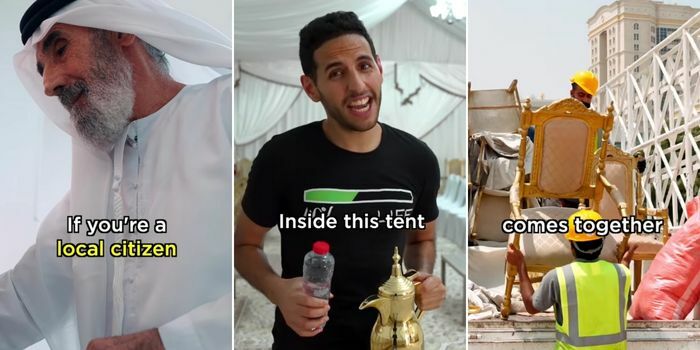 "In many countries, it's expensive to die… but here in Dubai, it's free"
If you're a local citizen, and you pass away, Dubai government entities will come together to support you in your time of grief. A tent will be erected next to your home for mourners to come and express their sympathy- it will have AC, water and coffee, and the RTA will even place up to 10 signs in your area to help mourners find your home.
The 100% free tent service was announced in 2019, as a means to encourage community ties and offer further financial support to citizens.
To avail of the free tent service, citizens can call the Roads and Transport Authority on 8009090. The RTA will coordinate with the Community Development Authority to arrange the tent.
Nas Daily documented the free funeral service and people are blown away by the generous initiative
View this post on Instagram
The comment section on this little-known piece of knowledge are full of praise
Nas Daily has a global audience and lots of people have questions about Dubai:
WATCH: The Lovin Dubai Show: Dubai's Palm Jebel Ali Will Relaunch With A New Name