Latest
A Dubai Dad Writes A Book In Memory Of His Son Who Died At Just 10 Weeks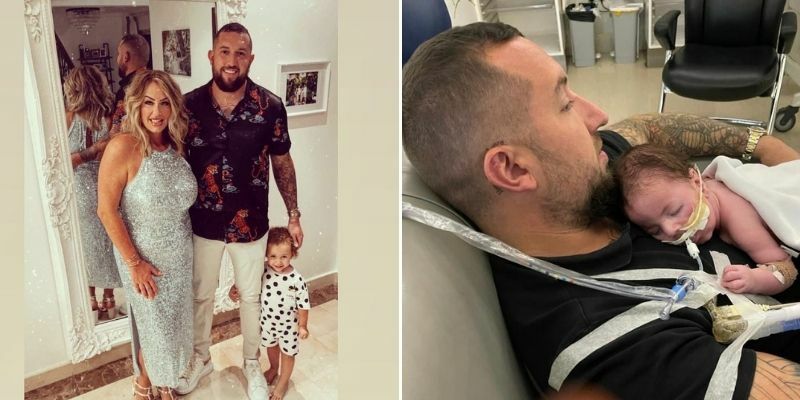 A cross no parent should bear.
Dubai Dad Dean Munro has written a book in memory of his son Monte who died at just 10 weeks old.
Monte Gray Noel Munro was born with myotubular myopathy, a rare condition that causes severe muscle weakness and breathing difficulties. It was six weeks and multiple tests before the doctors figured out the problem and Monte died in hospital four weeks later, never having the chance to leave the hospital.
During Monte's short life, family visits were limited, and Dean spent precious hours with his son. Dean would read to his son and the storybook series was created to make sure his memory lives on.
WATCH from 23.13 to hear how Dean, his wife Kirsty and their family are overcoming this tragic loss
In June 2021 I lost my beautiful son, Monte, at 10 weeks old.

Each day I would sit in the hospital that he never left reading him children's books. It was my way of communicating with him and it built a really special bond.

A few days after Monte died I picked up a pen and began to write. The words that ran through my head were amazing and I was able to put pen to paper. Having never written more than my name I know these words came directly from my heart.

The books have been based on events that Monte would have experienced and stories of his imagination running wild – I can't wait to share them with you all.
Dean Munro
Dean would read Monte books every day while he was in NICU – one of the only ways he could bond with his son who he was rarely allowed to hold
There's no formula for dealing with tragedy, but Dean is keen to share how writing has helped him through his grief and is passionate about encouraging men to talk.
The book, along with Dean, Kirsty and their daughter Tallulah will help Monte's memory live on.
Monte's First Christmas is stocked at Books Kinokuniya at The Dubai Mall and is also available online.
View this post on Instagram