Lahore
K-Pop Band Blitzers Shot Their Music Video In Lahore!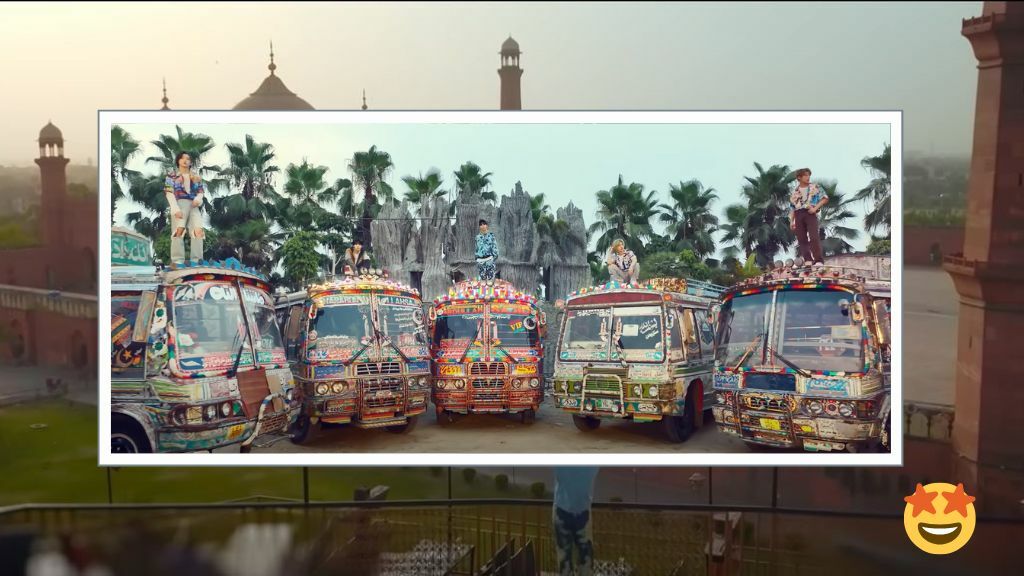 K-Pop Band Blitzers just released a music video for their song 'Hit The Bass', and it was shot in Lahore!
WHATT!? REALLY!?
Yes! You heard that right. The K-pop band was in Pakistan last month as they toured different historic sites in Lahore. The Band wasn't here just to absorb all the majestic vibes Lahore has to offer. They were here to make their own very music video and what better than to add colors to something if not in Lahore and the famous Truck art scene of Pakistan!
'Hit The Bass', their latest song released just this Wednesday showcases exactly what Lahore can bring to a music video. Truck art, Lahore fort, a wedding hall & Badshahi Masjid, They have it ALL!
We are so LOVIN this!
The video starts as they showcase our famous Badshahi Masjid as seen from Haveli, a cinematic view as one of the band members gazes at the beauty and is fixated on the Majestic view.
One Could Watch This OVER & OVER again!
The music video has so far garnered a staggering 2.4 million views on Youtube! That's what you get when you represent a culture in its truest form. The video contains every essence of Lahore you can think of. It is absolutely Lahori with a touch of K-pop.
People are going BONKERS over their video, and it is exactly what it deserves. Twitter is all for their support as they garner support from their fans in Pakistan and abroad for this stunning masterpiece.
Congratulations on your comeback BLITZERS!!! 🥳🥳 Everyone please do check Hit The Bass MV and let's go stream!!!

Please give a lot of love & support to them 💜 #BLITZERS #블리처스#WIN_DOW #Hit_The_Bass@WUZO_BLITZERS pic.twitter.com/NDCKfUOrsU

— 규미 🌟 HIT THE BASS !!! (@for_blitzers) July 20, 2022
Is everyone seeing this ? Absolutely insane SYA is such an icon !! #Blitzers pic.twitter.com/es5jHtIc4j

— Ani (@kluv066) July 20, 2022
They put in a lot in the music video as they choreographed their moves which are first danced in a red wedding hall which precisely depicts the shadi scene and then they get on their swag in front of the COOLEST trucks laced with truck art.
This is an absolute surprise for everyone and we are LOVIN it!
These two brave women are the first women from Pakistan to climb the mighty K2! See the whole thing here!