Community
Back To School! Saudi Students Are Resuming In-Person Classes After A Two-Year Hiatus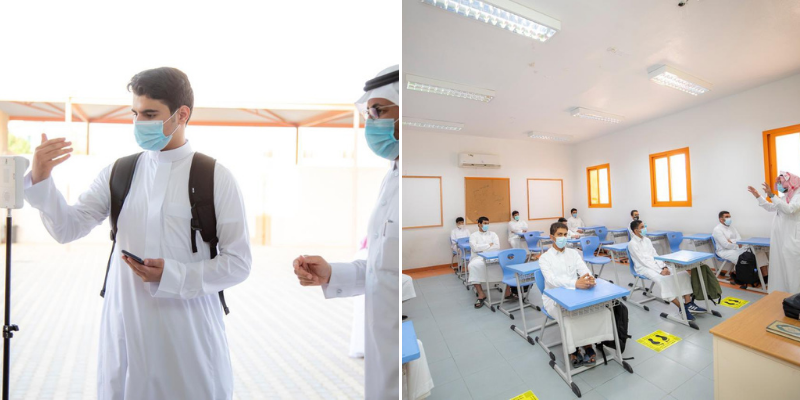 It is an important day for students in Saudi Arabia today – they are finally returning to in-person classes after a nearly two-year hiatus.
Schools have been virtual for the past years to prevent the spread of the coronavirus in Saudi Arabia
And now they are going back to in-person finally – but only for vaccinated students.
As for those who are not vaccinated yet – they can continue to access education via remote learning.
Saudi Arabia's remote learning platform has also recently ranked seventh globally on a list that reviews the e-learning platforms of 174 countries. Incredible!
طلاب وطالبات المرحلتين المتوسطة والثانوية يعودون لمقاعد الدراسة حضورياً.. والتزام بتطبيق الإجراءات الاحترازية..https://t.co/UwJjYkNPXf pic.twitter.com/9fFOtDWttD

— وزارة التعليم – عام (@moe_gov_sa) August 29, 2021
Strict precautionary measures will be in place
اشتقنا لكم..
معاً نبدأ بكم..#لعودة_حضورية_آمنة pic.twitter.com/U2T2n63ETp

— وزارة التعليم – عام (@moe_gov_sa) August 29, 2021