Community
It Is Probably On Thursday: Saudi Scholars Have Made Predictions About Eid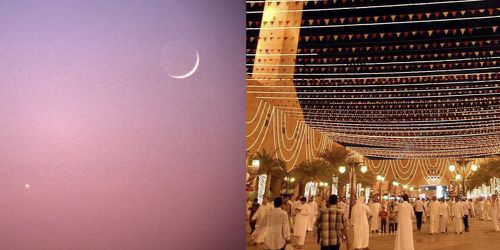 Sheikh Abdullah Bin Al Manea, a member of Saudi Arabia's Council of Senior Scholars and an advisor to the royal court, says Ramadan will last 30 days.
This means that Eid is likely to be on Wednesday, May 12
However, Saudi Arabia's Supreme Court has called on all Muslims throughout the Kingdom to sight the crescent of Shawwal on Tuesday evening, Ramadan 29, just for accuracy.
If the moon is seen, the committee will announce the end of Ramadan and the start of Eid Al Fitr.
The Ministry of Human Resources and Social Development had earlier announce  that the Eid holiday for the public sector employees was to begin the end of the workday on Thursday, Ramadan 25 (May 7) and will end on Monday, Shawwal 5 (May 17).
The Eid holiday for the private sector workers will last four days, beginning at the end of the workday Tuesday, Ramadan 29 (May 11).