Latest
More than 850 Companies Have Signed Up For The Made In Saudi Campaign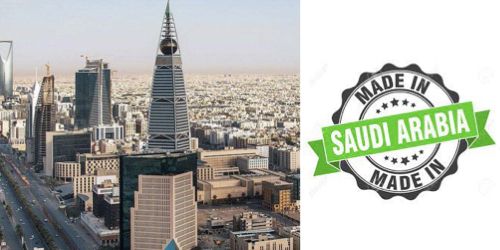 The Made in Saudi campaign was launched just weeks ago and more than 850 companies have already applied to join the incredibly ambitious project.
Faisal Al-Bedah, the secretary-general of the Saudi Export Development Authority, took to a virtual meeting to further discuss the project
The whole idea behind the project is to increase domestic consumption and market share of domestic goods and services, increasing Saudi non-oil exports in priority export markets, and enhancing the attractiveness of the Saudi industrial sector for domestic and foreign investment.
Through this, it will also promote a national identity, boosted the contribution of the private sector to the economy, launched the capabilities of promising non-oil sectors by developing their exports, and enabled the creation of teams through small and medium-sized enterprises and micro-enterprises.
يبدأ اليوم عصر الصناعة السعودية الجديد، مع انطلاقة برنامج #صنع_في_السعودية 🇸🇦
ليُصبح المنتج الوطني الخيار المفضّل للمستهلكين
حول العالم.. معًا نساهم في صناعة المستقبل. pic.twitter.com/Z7CyMvF6fZ

— Saudi Made – صُنع في السعودية (@SaudiMade) March 28, 2021
Companies who want to be part of the program can apply online, with an initial verification done through a dedicated website to check companies' eligibility.
Products should be grown, extracted or produced in Saudi Arabia and fall under one of the listed industries: Construction, textiles, pharmaceuticals and medical, processed foods, or fresh produce.