Latest
The 8 Most Instagrammable Saudi Arabia Road Trips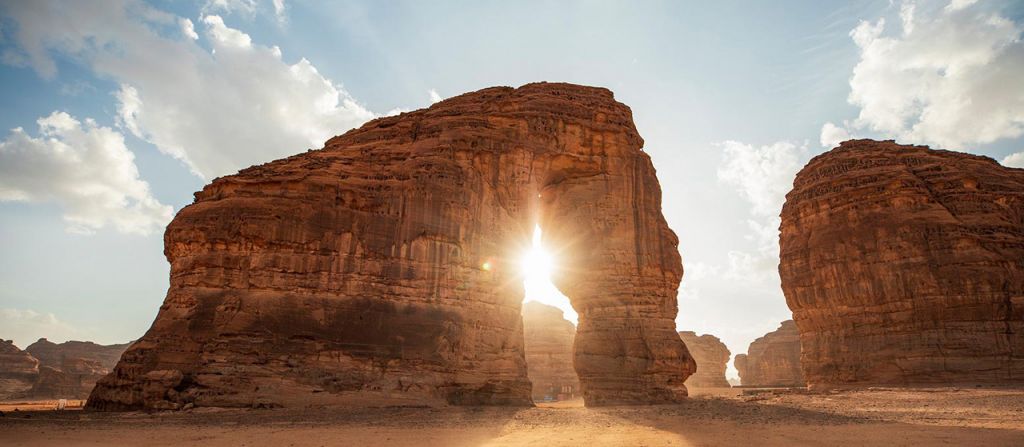 With lockdowns worldwide and air travel limited, there's never been a greater time to discover our own beautiful Saudi Arabia. Luckily, we've found the most Instagrammable Saudi destinations for you.
More than just sand dunes and desertscapes, Saudi Arabia is full of diverse landscapes from majestic mountains, to lush wadis and natural wonders that will be sure to make you want to be a tourist in your own country.
So pack your bags, hop in your car and get ready to experience Saudi tourism like never before.
Here are 8 of the most Instagrammable Saudi road trips to take in 2021:
1. Al Ula
Just a few hours from from Medina, Al Ula has endless rock formations, towering mesas and pure red sand in this tourist favourite. You won't want to miss the legendary "Elephant Rock," as well as Saudi's own ancient carved city of Madain Saleh.
2. Tabuk
Head to Saudi's northwestern most corner to experience the wonders of Tabuk, where you can see everything from snow capped mountains to lush wadis. Wadi Al Disah is particularly stunning, a desert oasis surrounded by palm trees and huge canyons, making it one of the most Instagrammable Saudi destinations.
3. Abha
Head to the southwestern corner of Saudi to see Abha, the capital of the Asir region. Abha's Rijal Almaa, a traditional village steeped in history is one spot you won't want to miss. For a pop of color, make sure you visit when the lavender trees are blooming. The long, winding mountainous roads along the way also make for spectacular photography. 
4. Taif
A short drive from both Mecca and Jeddah, Taif is an Instagram dream, known also as the "City of Roses." Upon arrival you can receive a traditional welcome and quite literally be showered in flowers.
5. Umluj
Crystal clear blue waters on Umluj's sunny beaches could just about rival the Maldives. Dig into some fresh seafood, feel the soft white sand or perhaps even make sure to catch a totally 'grammable sunset.
6. Farasan Island
Just off the coast of Jazan, the greenery and wildlife of the Farasan Island will make you feel you've landed in the Amazon. The islands are home to several unique varieties of birds so make sure to keep your camera ready.
7. Al Bahah
Nestled between Mecca and Abha, you'll find the beautiful mountainous city of Al Baha. It's high elevation and lush greenery makes for spectacular views (and photos!). Make sure you visit the picturesque "marble village."
8. Riyadh
No Saudi road trip would be complete without a visit to the heart of the nation. The instagrammable Saudi capital offers hustle and bustle for those inclined to the city life, iconic skyscrapers and the best shopping and restaurants. Don't miss the famed Kingdom Tower's skybridge for panoramic views of the metropolis.