Jeddah
The 10 Most Instagrammable Places In Jeddah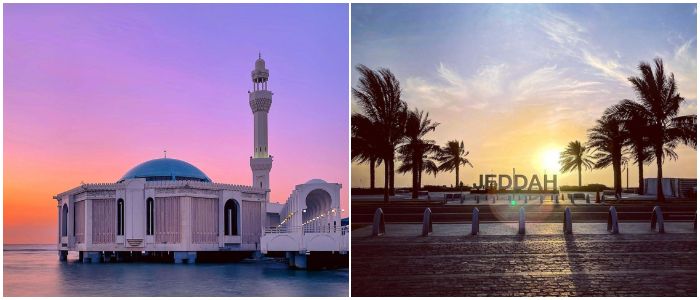 Locals know… there's just something about Jeddah. The coastal Red Sea city is chock a block with delicious restaurants and entertainment galore — but its also home to some of the prettiest photo spots.
The most Instagrammable places in Jeddah aren't just for veteran photographers with an SLR. We guarantee these hot spots are so photogenic even your iPhone camera and a steady hand will do.
Here are the top 10 most Instagrammable places in Jeddah:
10. The Floating Mosque
Let's just say #nofilterneeded
9. Brew 92 Cafe
Where the lattes are as pretty as the interiors…
8. The "Jeddah" Sign
Because we all need this basic shot!
7. Jeddah Sculpture Museum
Bring your selfie stick
6. The Jeddah Airport Aquarium
It's the largest airport aquarium in the world
5. King Fahd Fountain
It's even prettier at nighttime
4. Bab Makkah
Medieval vibes in the middle of the metropolis
3. Jeddah Street Art
Found throughout the historic old city
2. The Waterfront
You've got to take in at least one sunset
1. Al Balad
The colours, the architecture… The old city is the heart of the city