Community
Not All Heroes Wear Capes: A Dubai Police Officer Helps A Motorist Before Friday Prayers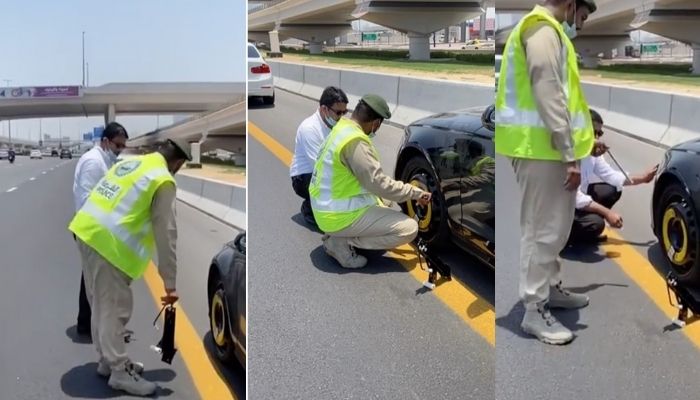 Not All Heroes Wear Capes: A Dubai Police Officer Helps A Motorist Before Friday Prayers
Picture this: you're driving to your Friday morning prayer and your car gets stuck. Not the greatest start to one's day. Unless you live in Dubai that is.
Yet another heroic deed by Dubai Police was caught on camera today, after one of the officers was seen helping a man replace his tyre in Sheikh Zayed Road, right before Friday prayers.
There's never a worry when the Dubai Police is around, seriously one of the best in the world
Arabic newspaper Al Bayan took to their Instagram account to share the awesome video that has already sparked incredible praise from UAE residents.
(If not, THE best!)
View this post on Instagram
This isn't the first time that the force has gone above and beyond their role
This country just surprises us every time. From having a full-fledged conversations with a stranger in the elevator to getting your items on discount when you don't have enough money on you. It's happened to all of us.
Dubai can appear to be all about going big or going home… or having a big home but it's the little things that make the expats call it their second home. Things like…
Dubai Police officers stopped to help out a taxi driver with changing the tyres on the side of the road
View this post on Instagram
Listen to The Lovin Daily: Al Baik Is Opening In Dubai This Weekend!
READ MORE: Al Baik Is Opening In Dubai This Weekend!