Announcements
Dubai Is One Of The Best Cities In The World To Work Remotely From And Nobody Is Surprised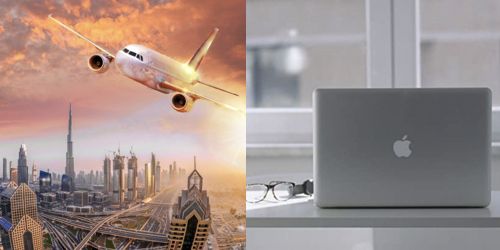 The 'new normal' – basically what life and work have been like since the pandemic began – has brought forth some major changes in priorities and preferences in life (and work).
And that has meant that a lot of people are turning to working-from-home permanently to find a better balance between work and life
Also, a lot more companies are shifting to more remote work because it allows them to employ talent from anywhere in the world and save on expensive real estate costs, in terms of needing a very large office.
This has also lead to so many more people considering relocating to cities that are especially great for working and being a digital nomad.
And, no surprise, Dubai is amongst the best cities in the world to work remotely from
Dubai ranked in second place, is a survey that explored 75 countries to identify cities that are best to work remotely from. The cities were evaluated on criteria including costs and infrastructure, legislation and freedoms, livability, which made them attractive places to both relocate to and work remotely from.
The Work-from-Anywhere Index was published by Nestpick this week.
The study also pointed out that it expects more and more cities to adapt to the new remote worker as these workers are taking a significant purchasing power with them.
Late last year, a new residency option was launched that would allow working professionals to live in Dubai and work for employers anywhere in the world
And it has gained a lot of momentum!
Individuals can apply for the annual programme on https://t.co/AUOenvxuhb

— Dubai Media Office (@DXBMediaOffice) October 14, 2020