Community
A Dubai Restaurant Is Working On Building An Ecological Oyster Reef One Oyster At A Time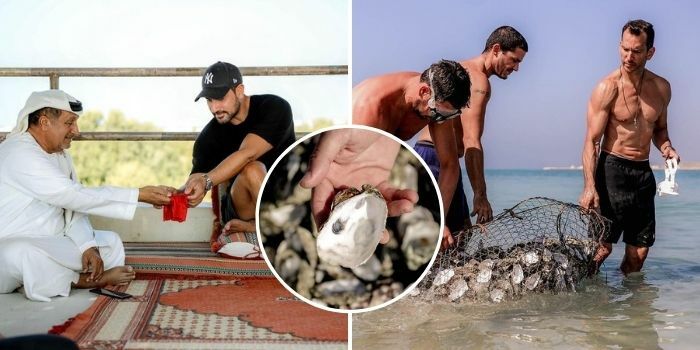 The Maine, Fadi Abu Ghali, the Arbor School, and EMEG have joined forces to bring the first community-driven oyster reef restoration project in the region. That's a project we can all get behind because it tackles so many environmental issues (keep scrolling!)
The Maine has 3 amazing restaurants in Dubai and their oysters are pretty special, definitely recommend. But what makes them stand out from a plethora of restaurants that serve this delicacy, is that they donate the shells to a leading ecological school, Arbor School, which are studying the reef system. Their Chairman, Dr. Saad El Omari is recruiting students from the school to place the oyster shells in fish traps, which over time will act as building blocks for the reefs to form.
The Emirates Marine Environmental Group (EMEG), is run by a very admired member of the community, Major Ali. EMEG is home to Hawksbill turtles, which are endangered. Major Ali is the inspiration behind the Dubai Oyster Project because he believes that new oyster reefs would increase the population of Hawksbill turtles.
With the help of Fadi Abu Ghali, his assistance to Joey Ghazal (founder of The Maine), expanding the idea, and connecting all players, the Dubai Oyster Project has now come to life!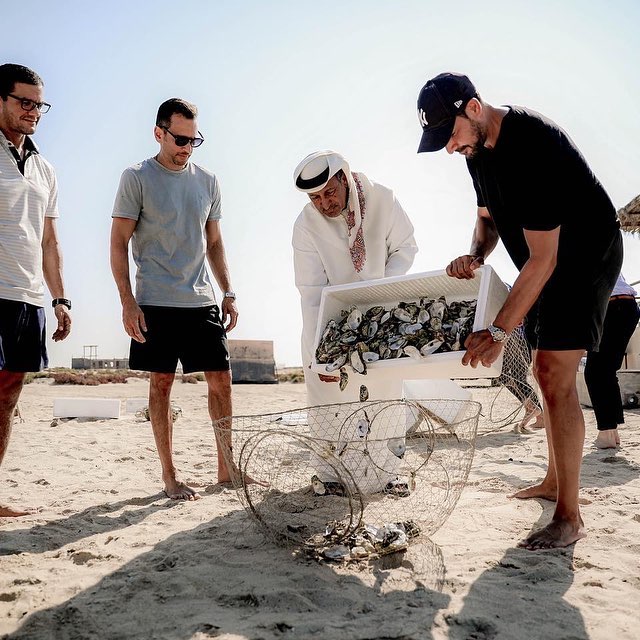 The Maine have donated over 250,000 oyster shells to Arbor Dubai
So why oysters? As Major Ali says, these reefs would increase the population of Hawksbill turtles but that's not all. Every oyster that is regenerated in the water can filter up to 50 gallons of water a day. Imagine what a million shells can do! Now imagine if other hotels and restaurants donated their discarded oyster shells!
View this post on Instagram
The goal of the project is to tackle 3 pressing environmental issues:
1. Repurposing over 50,000 discarded oyster shells we produce from the 2 Maine restaurants, a month. Their goal is to 1 million oyster shells per year, back in the sea.
2. Finding a new use for illegal metal fishing traps called 'Gargoors' that are super harmful passive fishing traps. By filling them with discarded oyster shells they act as biological building blocks for natural reefs.
3. Restoring reefs are critical to marine biodiversity and to creating a breeding ground for the endangered hawksbill turtle.