Community
A Policeman Assisted In Moving A Vehicle That Broke Down In Dubai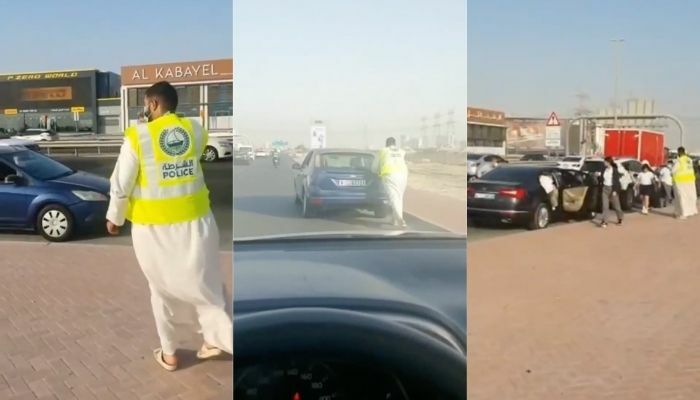 A Dubai Policeman Assisted In Moving A Vehicle That Broke Down On Hessa St
While most people know Dubai as a vacation spot or the shopping hub of the middle east, it's a lot more than that. It's where residents love where they live and tourists wish to move to. It's because of the supportive community that makes us residents content.
A Lovin follower shared a video to our DMs that highlights exactly why residents love the country.
The video shows a policeman assisting in moving a car that stalled on Hessa street
The policeman led the children to his vehicle to stay away from the heat
The car had a family and children that got back from school. The policeman led them to his vehicle while he pushed the car to get it started in case it was a battery issue. But regardless of the technical difficulties, the children sat in the vehicle because it was too hot outside. Friends of the family then came to the rescue!
It's stories like this that highlight the amazing community of Dubai! Speaking of amazing community stories and people helping others, read this next article because it's truly inspirational! Read: A Dubai Delivery Driver Saves A Family Stuck In The Middle Of A Highway
View this post on Instagram
Listen To The Lovin Dubai Show: UAE Government Invests AED24 BILLION To Create 75,000 New Private Sector Jobs For Emiratis