Community
Dubai Based Pro Wins Ironman 70.3 Augusta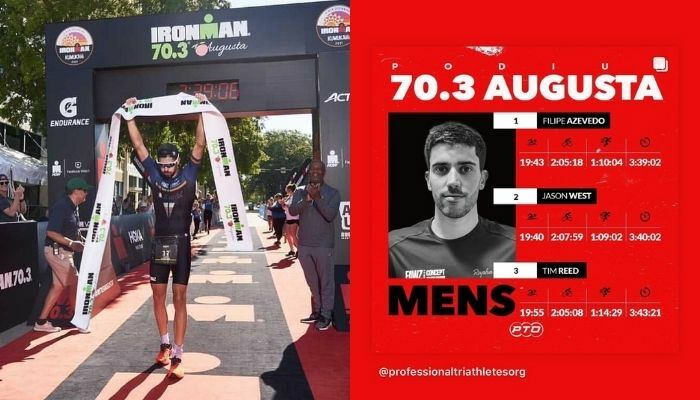 The Ironman 70.3 Augusta race was held on September 26 and my oh my has Twitter been blowing up on this topic! It's one of those races that you gotta tune in for because they keep you just at the edge of your seat, rooting for your country representative.
And yesterday was no different! A Dubai-based professional triathlete, Filipe Azevedo had us all lowkey nibbling on our fingernails as he was crossing the finish lines at Ironman in Augusta, Georgia in the US.
Dubai-based Filipe Azevedo won Ironman 70.3 Augusta!!!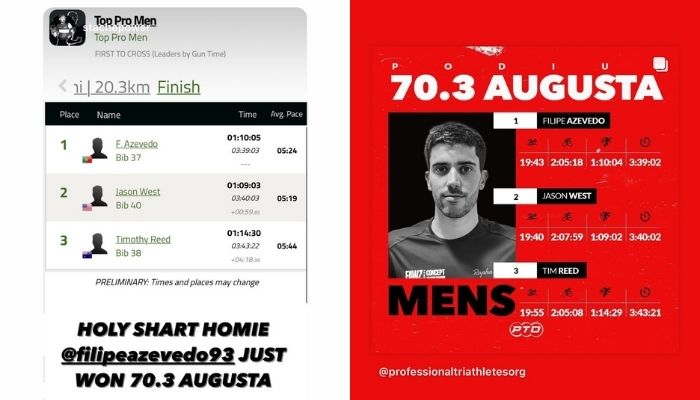 Azevedo pulled through against his competitors at Ironman 70.3 Augusta
With a fire in his belly from his latest performance at 70.3 Worlds, it was enough to fuel his wins at Augusta. The competition against Timothy Reed and Jason West was stellar but Azevedo pulled through! He has the fastest time at swim, second fastest at biking, and at running but that was enough to guarantee a win, averaging a 3:39:02 time for all 3 as opposed to 3:40:02 and 3:43:21. SO CLOSE!
Earlier this year, Azevedo also pulled off an incredible finish at Ironman 70.3 which was held at Kite Beach! Ironman 70.3 Dubai is an international competition that offers 50 qualifying slots for the Ironman 70.3 World Championship 2021 in Utah, which Azevedo came in 10th place for. And just a week later, he won 70.3 Augusta. Colour us impressed!
View this post on Instagram
After his MAJOR win at Ironman 70.3 Augusta, it's time for this pro to head back to Dubai
A HUGE congratulations to this pro on his win! He posted a couple photos to his Instagram and the caption basically took us to the sidelines of the races.
After not being totally happy with my performance last weekend at 70.3 Worlds. I had something to prove to myself. Lead the swim all the way but got pass just before transition. On the bike I broke away with @timbo_reed and we gain around 2min to the chase pack. Still did one of my best runs after a hard bike with 1h10.05, the only way I could avoid the fastest runner of the day @jasonwesttri to catch me. Well done to @jasonwesttri and @timbo_reed for the podium

Thank you everyone for the support. Time to travel back home 🇦🇪
As we all know racing season is back so if you want to stay active, get fitter, be part of the community, check out Race.Me because they've got fab races coming up! You'll be drenched by the end of it but it'll be so worth the doughnuts!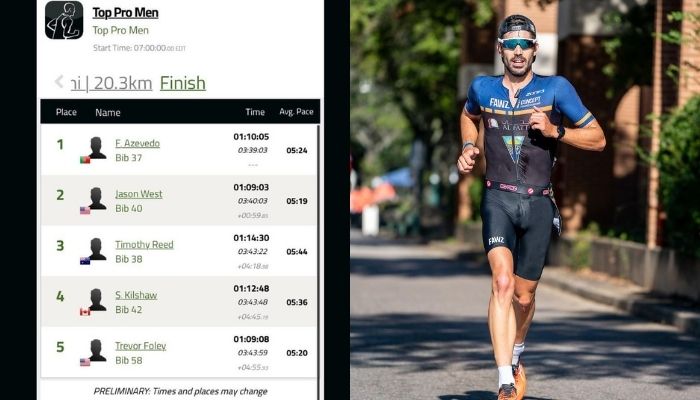 Listen To The Lovin Dubai Show: COVID Cases Drop Below 300 For The First Time Since 2020