Community
People Of Determination Are The Creatives Behind These Plants In Dubai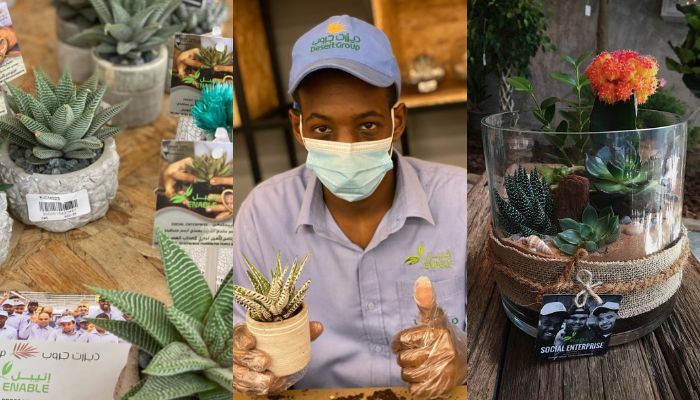 Some of the most beautiful plants at Carrefour were made by people of determination
15% of each product sold goes back to the employee who created it to empower their abilities. And 100% of Enable's products are used to fuel its retail operations. The employees with cognitive disabilities are made to enhance their entrepreneurial skills.
Enable is the first retail entrepreneur program for people of determination
Their products are just awesome! You've got the classical fish bowl and vase arrangements that they assemble from start to finish. Your traditional succulents that are perfect for beginners. They are either placed in ceramic, marble, cement or wood planters.
They also hold workshops where they personally teach you how to arrange your own succulents
Listen To The Lovin Daily: 34 Car Pile Up In Dubai