Community
Rio's Race From Team Angel Wolf Was All Sorts Of Inclusive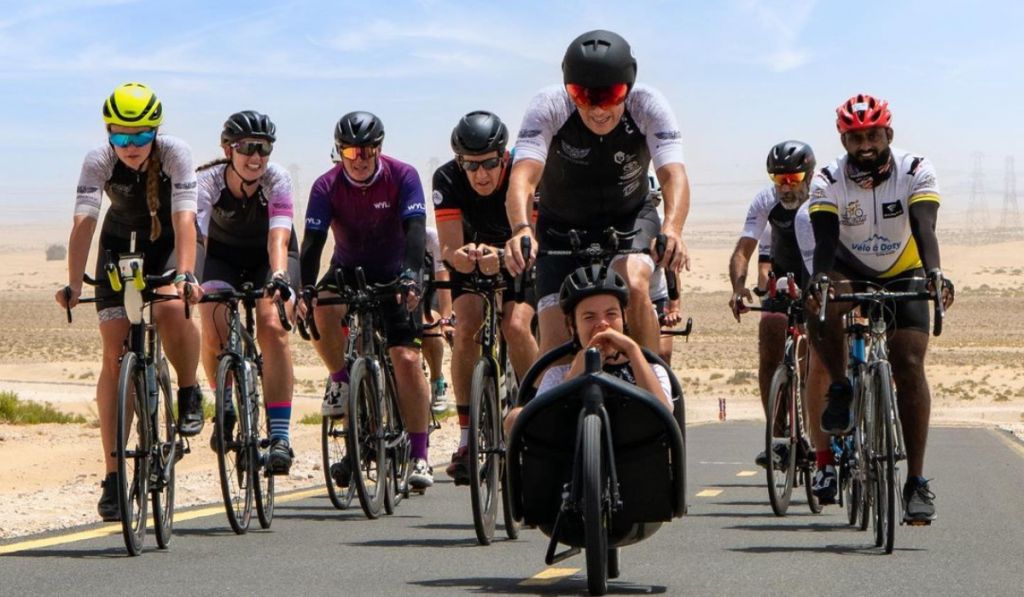 Team Angel Wolf are all about Inclusive Impactivity. Inclusive Impactivity is the inclusion of everyone in an activity for a positive impact. The family of four are dedicated an entire race for Rio, their son. Rio's Race took place on Saturday March, 3 in Dubai.
Recently, the family were told they cannot participate at the Ironman 70.3 in Dubai which deeply upset them as Rio was really looking forward to it.
Rio's Race took place around many places in Dubai and was the definition of Inclusive Impactivity
View this post on Instagram
Rio's Race was not an organized event but anyone, anywhere was super encouraged to participate
Rio's Race was on Saturday April, 3 and started off with SWIM. Team Angel Wolf took to Umm Suqeim at 6:30 AM for a 1,900m race. They then cycled 90km on Al Qudra Track and started running at 1:30PM for 21km.
View this post on Instagram
The response to Rio's Race was absolutely amazing and full of support
Team Angel Wolf took to Instagram to thank everyone who got involved.
we were blown away by how many people came to join Rio at different stages of the day by participating or cheering him on (people of all ages and abilities); so many people helped to be a vital support team; people came to take photos/videos; we are receiving messages of people participating virtually all over the world; we had lots of social media support … THANK YOU so much to you all; we are very grateful.
They wrote.
Listen To The Lovin Daily: Arrests Made After A Publicity Stunt For An Illegal Website Goes Viral