Dubai Fitness Challenge
A 9-Year-Old Just Completed 7 Super Sprints In 7 Days For Dubai Fitness Challenge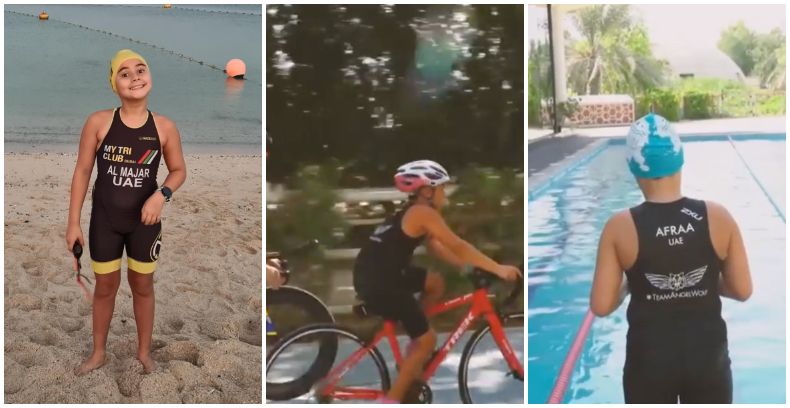 Lovin Dubai is a proud media partner of Dubai Fitness Challenge 2020– From October 30 to November 28.
As we inch towards the Dubai Fitness Challenge 2020 finish line, some incredible human stories of people going above and beyond with personal challenges are coming through. Paolo Mangilinan, who is swimming 10km a day for 30 days, Ghani Souleman who is running 45km a day for 30 days, and now a 9-year-old who took on her own challenge for Dubai Fitness Challenge.
Arfaa just completed 7 Supersprints in 7 days, which means every day, she swam 375 metres, cycled 10km, and ran 2.5km!
What an achievement!
Afraa wanted to do something to challenge herself and to inspire even more people to get fit
Afraa was inspired by Team Angel Wolf, who are taking on their own Tri With Rio 30 day challenge and so, Afraa took on her own mission with the support of friends and family who joined her along the way.
It's amazing to see ANYONE take on a personal challenge – Well done Afraa for inspiring others to MOVE!