DSF 22-23
Weekend Hotlist: 7 Things To Get To On This Cold Weekend!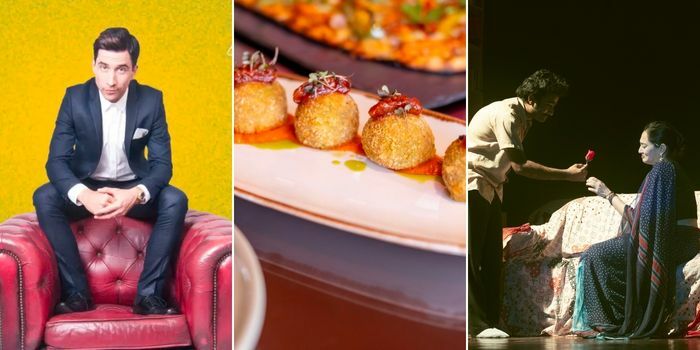 It's getting really cold out there, but with this list, there's undoubtedly nothing as cool as your weekend plans.
So many fun things to look out for this weekend, here we go!
The infamous Dubai winter only lasts for a short three months folks, so pull out those woollens and make sure you enjoy it while it's here.
7. Jimmy Carr is coming to make you laugh until your belly hurts
People know him for his quick wit, dark humour, and one liners – it's Jimmy Carr. Moreover, he is coming for an exclusive comedic performance at the Etihad Arena, Yas Island.
Jimmy Carr is bringing his famously hilarious world tour of "Terribly Funny 2.0" to Abu Dhabi
When: Saturday, January 7
Where: Etihad Arena, Yas Island
Limited tix so grab yours from Etihadarena.ae, Platinum List & all UAE Virgin Megastores.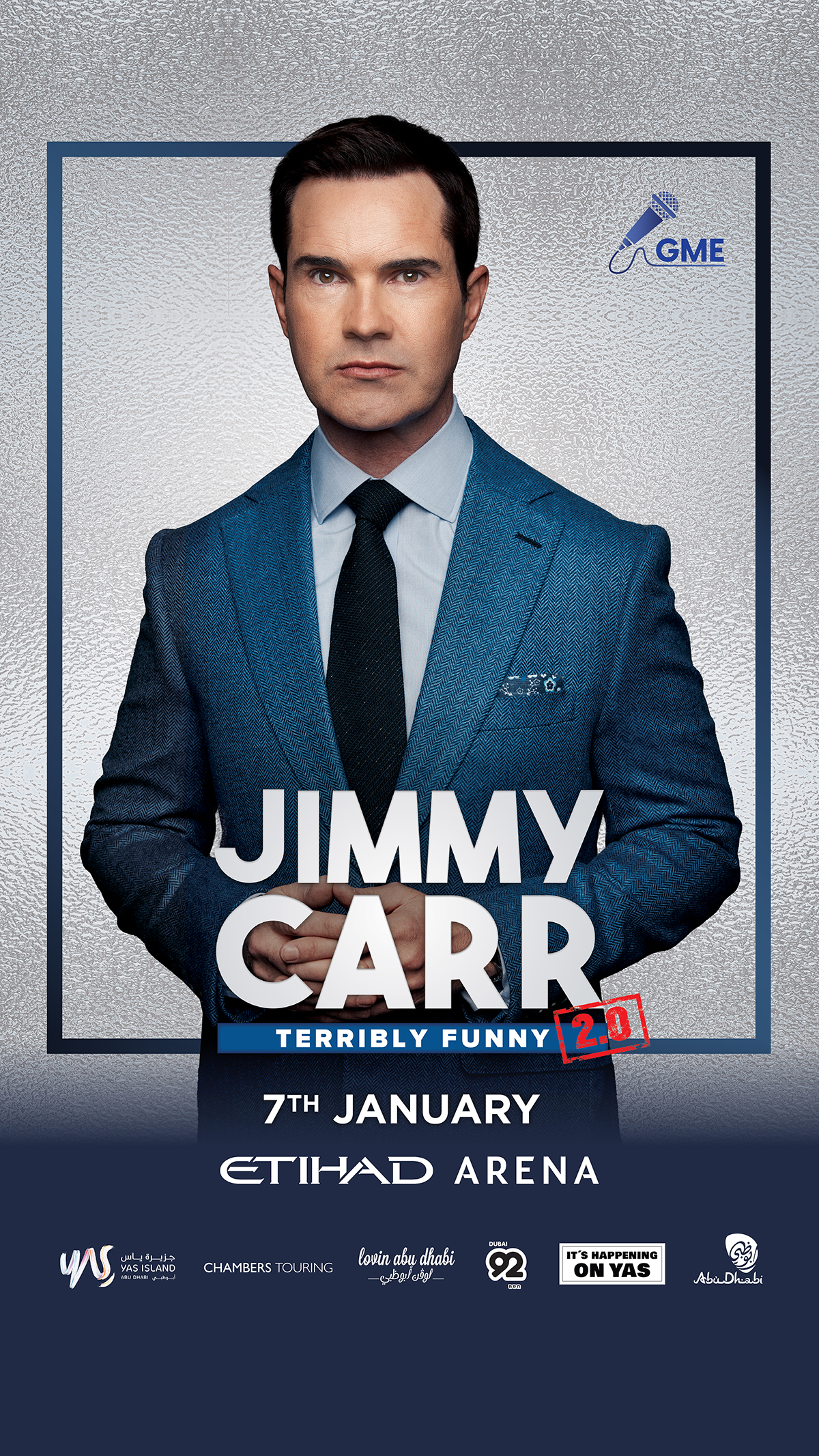 6. It's Veganuary!
Whether you're a seasoned veteran, an amateur, or a complete hater, the Veganuary month is definitely a month to try new things!
Find out our complete list of fun Veganuary deals to check out!
READ NEXT: Remain Calm And CARROT On: 12 Restos Going Vegan For The Month Of Veganuary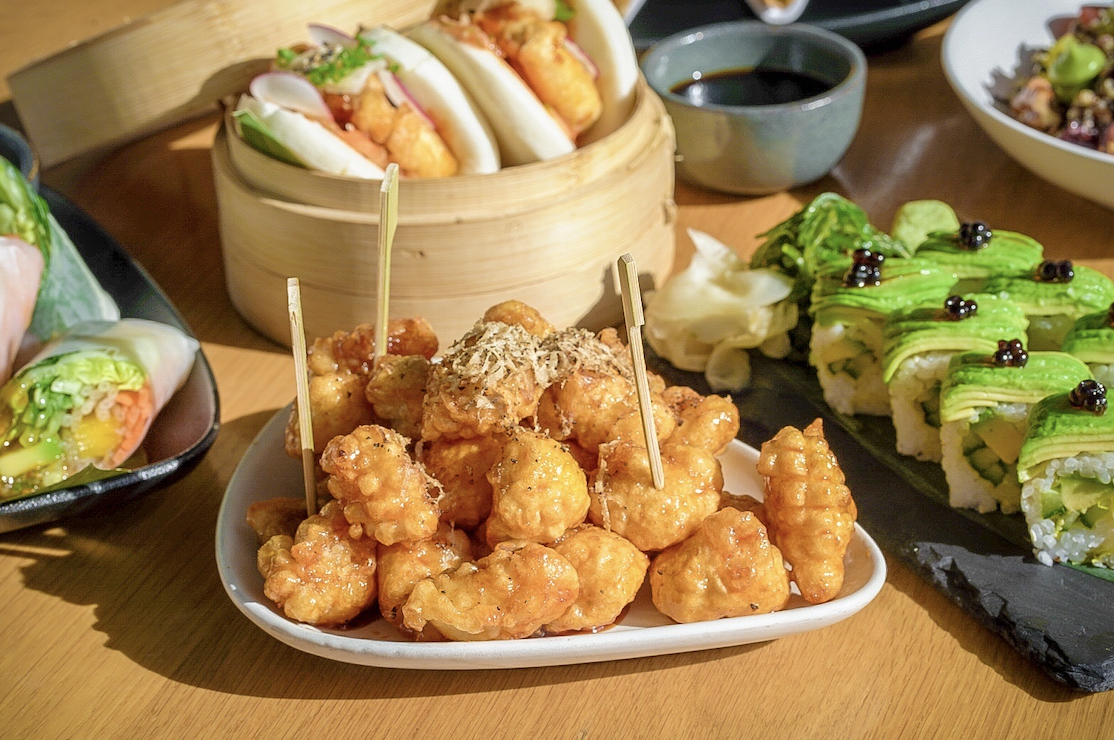 5. Take a trip down memory lane with Dubai 80's by Dubai Shopping Festival
Chips Oman, Cheese pizzas, Al Areej juice… here's where to get 'em all!
The Dubai Shopping Festival is going all out with a special pop-up exhibition that's going to take you back in time. We're talking vintage cars, old Emirati houses, OG snacks and so much more at Dubai 80's!
Where? Al Khawaneej Walk
When? Until January 8
Time? 4 pm to 11 pm
More deets here!
View this post on Instagram
4. Cove Beach Dubai has some great weekend deals lined up
The ever-popular beach club has introduced a tantalizing sundowner deal running where guests can enjoy some of the best sunset views in town. Feel energized as you sip on delicious cocktails complemented with live entertainment that brings a vibrant touch to your evening. Enjoy performances from Jay Abo – a singer, guitarist and songwriter, Yamane El Hage – a singer, songwriter, musician, voice-over artist and semi-finalist of The Voice Arabia Season 5 and Jaymie Deville – a R&B singer, songwriter and producer. Grab a table with friends and explore an extensive list of special cocktails while the sun goes down.
Where? Cove Beach Dubai
When? Friday and Saturday
Time? 4:30 pm to 6:30 pm
Psst, On Saturday, welcome to the Garden of Cove and discover sky-high party vibes. Happening by the Moet pool from 12 pm to 8 pm, enjoy unlimited entertainment and lively beats by DJ Arina and DJ Drew along with a special performance by 2 dancers and more!
Reserve on info@covebeach.com or call/WhatsApp +97150 454 6920
Website: https://covebeach.com
View this post on Instagram
3. Catch a renowned Pakistani play by Tall Tales Production at The Junction
Tall Tales Production, in collaboration with The Junction Theatre, is bringing to Dubai a renowned play from Pakistan titled "Na Mukammal" at The Junction Theatre in Al-Serkal Avenue. This production has won multiple laurels in their home country, and is an original work based in the 70s and 90s strung together with Jazz Music. It's going to be a sensory explosion of art, music, dialogue, poetry, and emotions.
The play is primarily in Urdu/Hindi language but can be understood by even people who do not speak the language.
Where? Al Serkal Avenue
When? January 7 and 8
Time? 7:30 pm
View this post on Instagram
2. Spend an evening with Russell Kane in Dubai
Russell Kane is a British comedian known for his energetic and irreverent stand-up comedy style. He has appeared on numerous television shows in the UK and has toured internationally with his stand-up shows, winning several awards for his comedy.
So get ready for a barrel of laughs this weekend!
When? Today, Friday January 6
Time? 7pm
Book your tix here
View this post on Instagram
1. Celebrate Orthodox Christmas at Grand Millenium Dubai Barsha Heights
Christmas is not over yet!
The Atrium is geared to wow guests with a wide variety of international Christmas Eastern dishes including Borscht Russian Soup, Pan-fried Mediterranean Sea bass & Horse Radish Sauce, Vegetable Ratatouille, Russian Chicken Pie, a live carving station and more. Kids can watch cartoons, have a jolly time in the play area and meet Santa Claus who will be giving out gifts.
That's not all, Lucky Voice is here to welcome guests for an Open Mic Karaoke hosted by MC & DJ – Mark Vee.
Where? The Atrium at Grand Millennium Dubai, Barsha Heights
When? Saturday, 7th January
Time? 1 pm to 4 pm
View this post on Instagram
WATCH: The Lovin Dubai Show- The Weekend Hotlist