Dubai Food Festival
Voting Ends On Wednesday For The Best Karak In Dubai!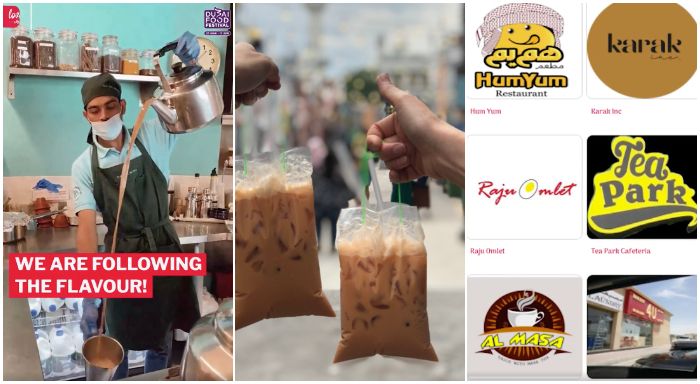 The vote is drawing to a close and we can smell the chai!
Lovin Dubai has teamed up with Dubai Food Festival in search of the best Karak in Dubai. It's been a stirring three-week citywide campaign where residents far and wide have been sharing their top recommendations for the best chai in Dubai!
First, you shared your nominations, and we whittled those suggestions down to just 30. From local corner shops to favourite Karak chains, the nominations are spread across our dear Emirate and soon we will make the big announcement: The Top 10 Karak Spots in Dubai.
You have one more day to get your votes in – Vote Right Here!
The top 30 spots you have to choose from
My Tea
Filli Cafe
Mr Tea Cafe
Disco Chai Cafeteria
Chaiwala Cafeteria
Tea Zone Cafe
Cafe Tea Club
Project Chaiwala
Tent Jumeirah
Pappa Roti
Strawberry Corner Riqqa
Majilis Al Sultan Restaurant
Al Hara Cafeteria
Kava and Chai
Chai and Co
Real Karak Cafe
Zankar Desi-tea-nation
Hum Yum
Karak Inc
Arabian Tea House
Tea Mate Cafe
Raju Omlet
Tea Park Cafeteria
Logma
Karak House
Al Masa Cafeteria
4ubakery
Uncle Tea
Dhabha Lane
Karakna Lugma-w-chai-al-safa
When your bestie calls you to get some karak
The Ultimate Guide To Dubai Food Festival 2021
Dubai Food Festival (DFF) is BACK! Starting today and running until April 17, this year the calendar is BRIMMING with foodie experiences for you to try and culinary adventures for you to explore.
The 24-day event features 3,500 restaurants, (we kid you not!) and it's a brilliant showcase of the incredible culinary options Dubai has to offer.
How can you join in?
This year, there's heaps going on, including Dubai Restaurant Week, the opportunity to discover hidden gems, A-MAY-ZING food experiences, foodcations, citywide attractions and more!
Read up on every single food-tastic thing you can do here